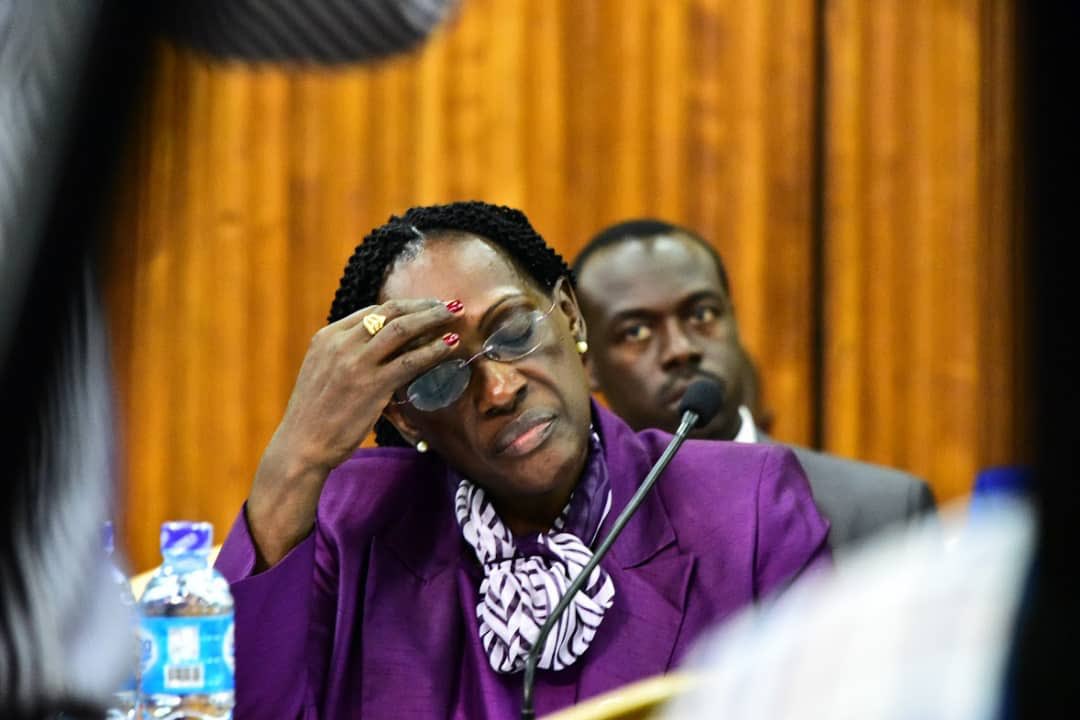 As the Parliamentary Committee on Commissions, State Authorities and State Enterprises (COSASE) continues its investigation into how Bank of Uganda sold off seven commercial banks, former BoU Executive Director for Supervision, Justine Bagyenda has asked for more time to look for the missing documents and present them before the committee.
This came after Bank of Uganda officials who included the Governor, Emmanuel Tumusiime Mutebile, his deputy, Louis Kasekende and others failed to adduce satisfying evidence that a due diligence was undertaken before the banks were put under receivership.
When Bagyenda was asked about the documents that can prove that BoU had meetings to the above effect, she instead asked for time to look for them but when pressed harder, she belted out her default answer; "I don't remember Mr Chairman. It has been a long time."
Bagyenda also amused the committee when she said that she never looked at the audit reports of the seven closed banks despite being directly in charge of commercial banks.
"I didn't have a chance to look at the audit reports of the closed banks. I only had a chance took at the audit report of Crane Bank and then I left Bank of Uganda," she told the committee.
The Abdu Katuntu-led committee was kind enough to grant Bagyenda up to Thursday this week to find and bring to the committee, the minutes of the meetings held before you the banks in question were closed.
The Committee has also asked the Governor and his team to present documents of how Global Trust Bank was sold to DFCU group on the same day it closed by the Central Bank.
Members noted that the haste in which GT Bank was sold oozes nothing but irregularity and needs to be further interrogated further.