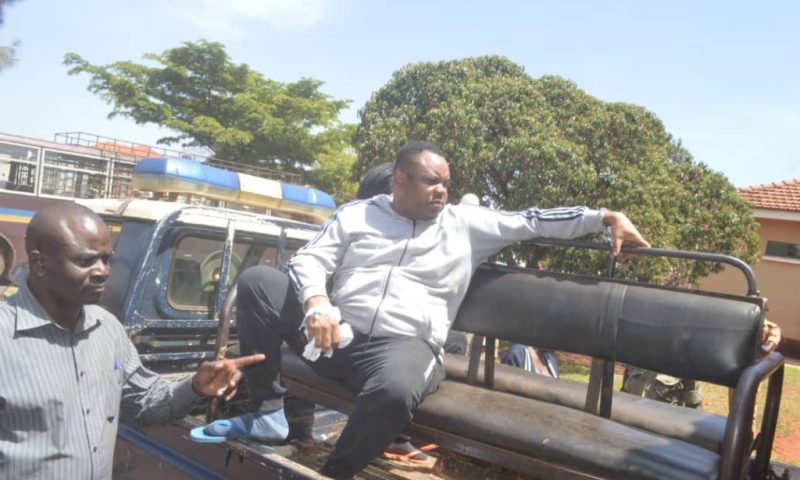 No one hates free things! This is what made Development Channel – a recently busted Ponzi scheme successful in just under eight months of operation in Uganda.
Its founder and Chairman, Charles Lambert, together with his wife Caroline Waithera Waweru were convicted on Friday, November 30, for fraud by the Chief Magistrates Court in Nakawa and sent to Luzira Prison until December 10 after they were arrested at Silver Springs Hotel.
It is after Lambert's arrest that most Ugandans realised that they had been conned and that their "investment" in the 25 companies that would guarantee them a lifetime monthly return of $100 (Shs380,000) was nothing but a hoax.
While most of the companies "investors" confronted Lambert in a widely shared video published by Matooke Republic at Jinja Road Police to refund their money, some like Irene Ochieng Aciro are suffering from more than just financial loss.
VIDEO: Angry customers threaten to devour Development Channel boss if he doesn't refund their money
Ochieng, who at the time was a Secretary at Light College, Katikamu was approached by a friend to invest in Development Channel in order to cash in on the eternal returns.
Unlike the rest who had to buy a Chinese branded tablet computer at close to Shs1m, Ochieng was told that the more she invested, she easier she would join the company's club of platinum investors.
And as thus, she set out to raise the Shs2.5m needed to join this elite club without telling her husband. Hard pressed, Ochieng decided to sell off some household items such as the television, mattress, chairs and fridge.
When the husband asked, she told him that she had a personal matter that she wanted to take care of but promised to buy even better items to replace the ones she sold.
Feeling rich already, Ochieng saw no more need to work as a Secretary. She quit her job and instead sat home waiting for her money to come through and change her life for the better.
"I went to the company offices six times and I was told that my turn had not come yet. That I had to wait for seven months for me to start earning. This is when I smelt a rat," she said.
Even when she heard stories of the company being a scam, Ochieng's faith was unshaken. She sat home and waited patiently but her husband was not got to sit idly by. He quizzed her about her job and the alleged personal matter for which she sold off house assets only to realise it was all to join Development Channel.
With the new revelation, he threw in the towel. He called her deranged saying that a normal person could not invest in a scam when they are seeing it.
EXCLUSIVE: Army arrests Development Channel boss at Silver Springs Hotel
It was long until she read on Matooke Republic that Lambert had been arrested by the army and the company closed. It is said that he used a plan to build a phone manufacturing company in Kiruhura as a decoy to buy himself time to flee the country.
Lambert is said to be a serial conman who has run similar scams in Nigeria, Kenya and was hoping to make a killing in Uganda before fleeing for the heels.
Ochieng is now appealing to the authorities not to let Lambert off the leash until he has refunded the money he had obtained from several Ugandans under false pretence.
Comments
comments