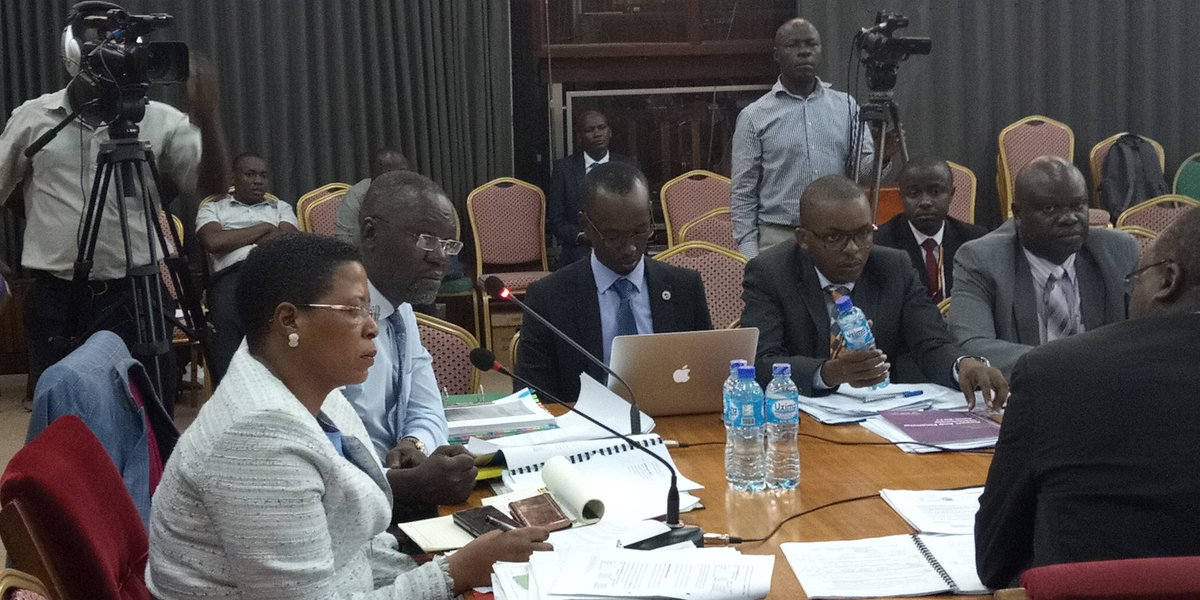 The Committee on Commissions, Statutory Authorities and State Enterprises (COSASE) probing of how Bank of Uganda sold off seven banks has today arrested the bodyguard and driver of Former Director of Supervision for Commercial banks, Justine Bagyenda for telling lies while under oath.
Juliet Adikot and Job Turyahabwe were grilled by the committee to narrate the movements they made on the day they carried vital documents out of Bank of Uganda but their accounts did not satisfy Comittee Chairman, Hon Abdu Katuntu who handed them over to Police saying they were found to have lied about their movements with
their on-the-run boss.
Katuntu based his judgement on date retrieved from the car's tracking devices which showed that the trio made a stopover at Kiswa around Bugolobi for two hours yet both Adikot and Turyahabwe's claimed that they moved straight
from the airport to the Central Bank's premises.
While exiting the Chambers, Turyahabwe cried out for mercy saying that had only driven Bagyemda for three years and as a human, he could have forgotten some details.