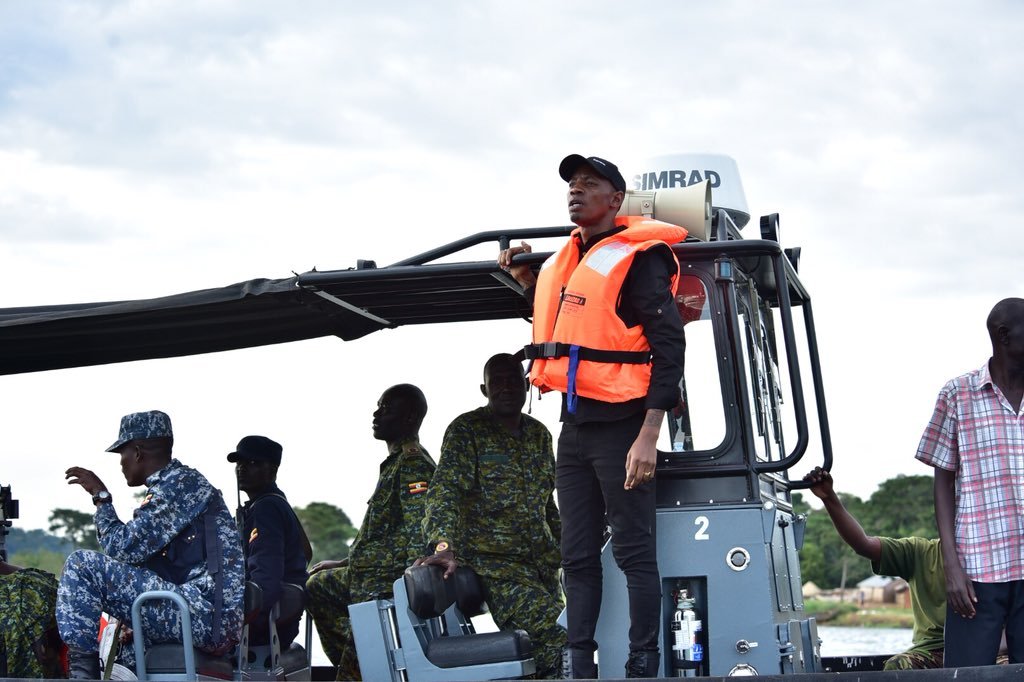 Socialite Bryan White has hitched camp on Lake Victoria waters since Sunday morning trying to help rescue survivors and retrieve the bodies missing accident victims using the power of money.
It is reported that the money bag offered shs100,000 to anyone who brings a body of a victim from the lake – an incentive that he says would inspire fishermen and well-wishers to partake of the risky activity on the murky waters that have so far claimed the lives of 32 people and counting.
However, Members of Parliament have Tuesday afternoon questioned White's role in doing police and UPDF work and what powers he has to order around trained soldiers doing their work yet he is a mere civilian.
Kampala Central MP, Muhammad Nsereko argued that White is using mundane techniques and money to lure Ugandans into doing work with rudimentary tools yet the UPDF and the Police have better and sophisticated ways.
"The act of Brian White of offering Shs100,000 to individuals to pull out a vessel using their hands and also giving orders to officers yet he is a civilian is disturbing. Who is here to give soldiers and trained engineers orders?" he asked.
Although Minister Bright Rwamirama said that the people in charge of overturning the vessel are specialists from the Ministry of Works, White's involvement remains a contentious issue.
When a titanium cable robe on which the boat wreckage was fastened let loose earlier today, Bryan White was faulted for leading the operation he is not even remotely qualified to lead which caused a double work on the UPDF's part.
I am guessing the "restrategizing" is led by Eng. White, B (PhD, MSc, BSc, HSC, O-level, PLE, Baby Class)?

— Daniel Kalinaki (@Kalinaki) November 27, 2018
In his defence, however, White said he is not out to make news or Facebook likes but rather to help as a concerned Ugandan.
"It is not mean one is rich or poor. If it is a catastrophe, we are all concerned as Ugandans and that is why I am here. I will come and continue coming to help," White said.