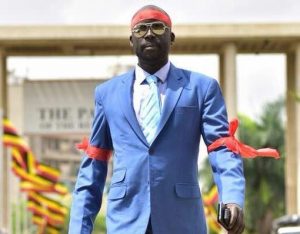 The Aruu County MP, Odonga Otto has disclosed that President Museveni has proved to be a heavy load for the opposition.
While appearing on a late-night television talk show, the FDC man admitted that the opposition can never register any progress as long as Museveni remains the main actor.
"President Museveni can't concede even by an inch because he has come a long way, everything is centred on him and I don't see us making any progress as long as he's still the main actor. The solution and the problem of Uganda are all president Museveni," Otto fumed.
Otto slammed the current parliament which he says has even made it easier for Museveni noting that; "This parliament is like cows, it's more of how much is there. When the president wants something, he just calls them to State House and it is done."
On the recently appointed constitutional review committee, Otto says it's a bad idea because the constitution has been over 'raped' in parliament at the expense of taxpayers.
He warned all those MPs that "purposely failed their people" that they will be dealt with in 2021 when Ugandans go to the elections.