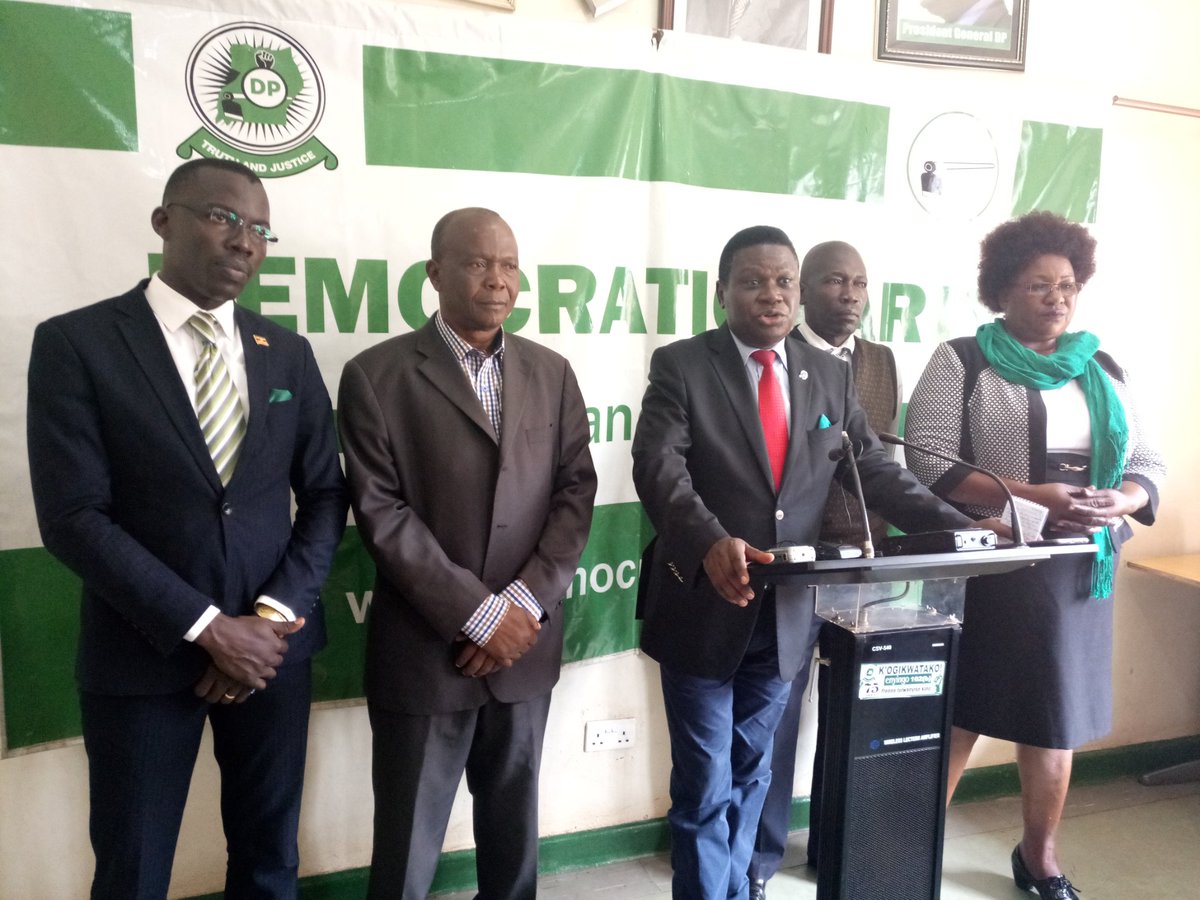 The Democratic Party has revealed that their candidate in the Busia district LC V has not withdrawn following his appointment to the Human Rights Commission. Mr Deo Njoki Hasubi, the Opposition sole candidate in the race was nominated by the Electoral Commission (EC) last week.
Hasubi's appointment was seen by many as a tool to rule him out of the race.
"The nomination of Deo Njoki to the Uganda Human Rights Commission is in bad faith – a dagger aimed at the heart of opposition unity. DP top leaders met the candidate. Democracy seeking forces should resist crumbs and fight for the full loaf of emancipation", he stated.
Norbert Mao says they will meet Mr. Deo Njoki to persuade him resist the job.
New NRM tactic to weaken opposition ?
After Uganda People's Congress MP for Oyam County North, Betty Amongi, Beti Olive Kamya, the president of the Uganda Federal Alliance and Florence Nakiwala Kiyingi from the Democratic Party were appointed cabinet as ministers, there were mixed reactions, some castigating them for capitulation.
Government later followed up by fishing  DP national chairperson Mohammed Baswale Kezzala for deputy ambassador designate post. He immediately resigned his seat!
Is NRM's 'irresistible offers' the new tactic to weaken opposition?