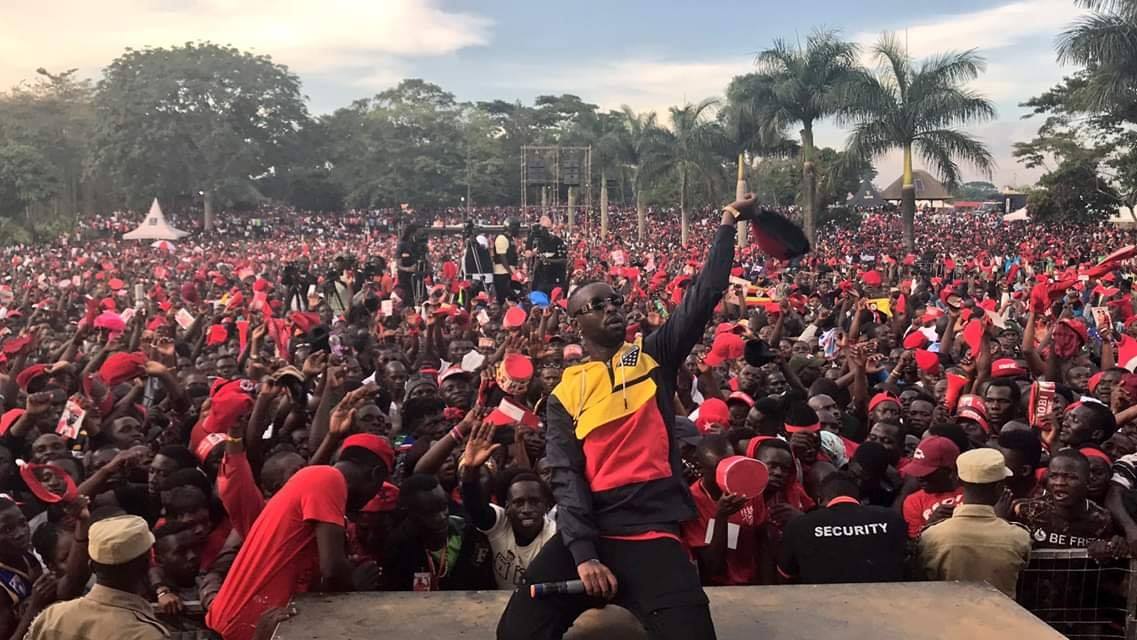 Of the numerous musical talents that graced the Kyarenga concert stage at One Love Beach in Busabala, Eddy Kenzo is said to have made the best performance. He was only rivalled by the host – Bobi Wine himself.
According to Kenzo, Kyarenga went down in history as the "biggest concert since Independence."
"No phone theft, no violence, no death, no blood, no one was hurt, no crime, no offence and on top of that. No police brutality was reported during the Kyarenga Concert. It was 100% a successful peaceful even," Kenzo wrote on social media.
The singer who hit 1 million likes on Facebook heaped praise on Bobi Wine for uniting musicians and not giving up the fight for freedom in the country.
Kenzo added that when people begin to be silent about the truth, it is the when they seize to matter in society.
Set to have his 10 years anniversary concert early next year, Kenzo has surely made his mark as one of Uganda and Africa's finest musicians after bagging award after award in the modern era.