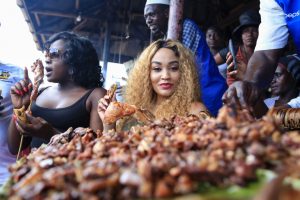 In a string of Snapchat posts, Zari says she is enjoying her single status. "Being single is cute, no stress, more fresh and flawless skin", she stated.
Scared of heartbreak
Zari revealed that she is scared of being hurt again. She states that she fears another heartbreak. "Not scared to try again. Just scared to get hurt with the same reasons", she explained.
Socialite Zari Hassan is now a free-bird! Currently, on an ambassadorial deal with Uganda Tourism Board, the much-followed socialite claims she is enjoying as a single person. In February, the Diamond-Zari relationship fell apart after she accused the singer of being a serial cheat.