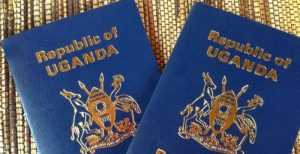 The Uganda Passport is the primary travel document that doubles as the utmost identification for citizens. However, a recently concluded Twaweza East Africa research indicates that less than 5% of Ugandans owns the prized document.
The survey dubbed Sauti Za Wanachi found that only one out of 20 has a passport compared to nine out of 10 who have a National ID, birth certificate, among other identification documents.
The dwindling numbers of passport owners could be attributed to the long and often corrupt bureaucracy involved in attaining the document and the prices involved that have since moved from Shs125,000 to Shs150,000 for ordinary passports and Shs300,000 for those who require the passport immediately (express).
Early this year, the government rolled out plans to issue passport through an online portal but this hasn't helped matters of long lines, breakneck bureaucracy, eased the rampant corruption and bribery at the Immigration Office or cut out the middlemen who use the gap to exploit desperate Ugandans.
The Internal Affairs ministry also opened various regional passport issuance centres but this is also yet to deliver results.
Directorate of Citizenship and Immigration Control has recently come under pressure for a rise in fake passports, possession of Ugandan passports by non-Ugandans which forced President Museveni to make changes in the leadership firing the leadership by Godfrey Sasaga.
Uganda is expected to migrate from the current Machine Readable (MRP) passport to the electronic passport (e-Passport) next year according to immigration authorities.
But fears loom that even the e-Passport, dubbed the most secure in the world, may be plagued by corrupt schemes by rogue officials.
Comments
comments