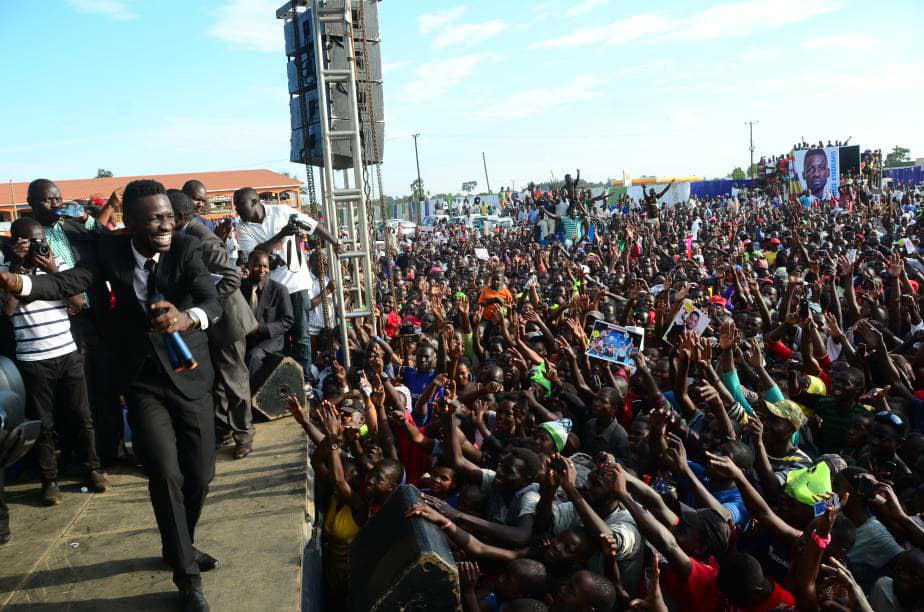 After all the cat and rat race between Kyarenga concert organizers and Police, police finally has issued a letter confirming that Fire Base Entertainment has reached out to them in request for security services.
In a letter dated October 30 and addressed to the Kampala Metropolitan Commander signed by Asuman Mugyenyi on behalf of the IGP, police states that it's ready to provide the requested services.
This comes two days after the singer cum legislator; Hon. Robert Kyagulanyi seemed fed up of the postponements and announced new dates and venue of his Kyarenga concert. Kyarenga is now slated for November 10 at his One Love Beach in Busabala on November, 10.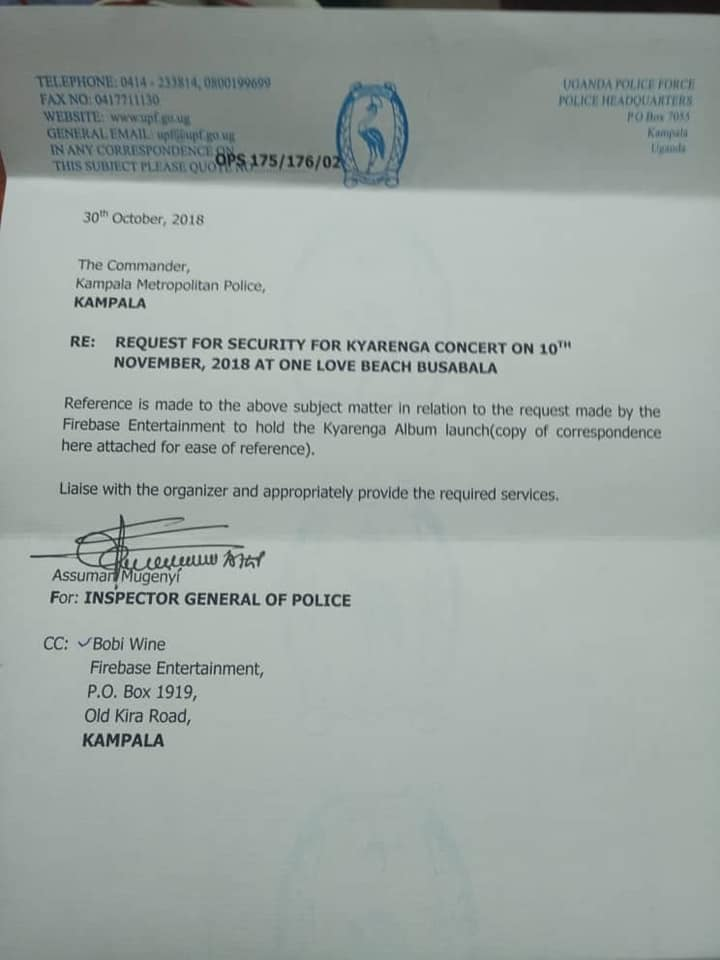 Comments
comments