Kadongo Kamu artiste Vincent Segawa is pulling off a reality TV show right under our noses! If thought Kadongo Kamu artistes have no game, think again. Vincent Segawa is proof that these guys are way ahead of their time. While we are in 2018, Vincent Segawa is probably living in 3018!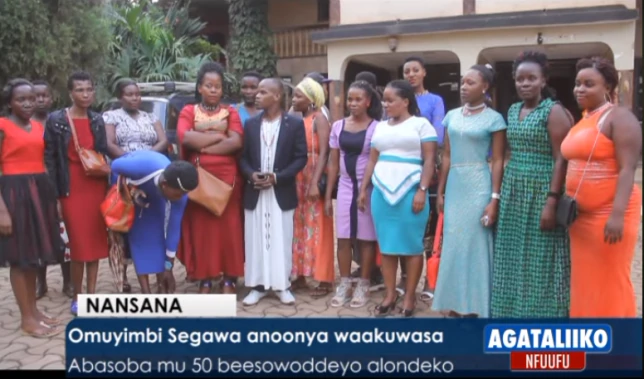 So, Vincent Segawa reportedly broke up with his longtime lover over faith related issues. To find the most suitable partner, he decided not to stress himself going through the long haul; dating, knowing each other, proposing and later winding up the union in a marriage ceremony.
Vincent appeared on Bukedde TV's 'Abanoonya' show, a popular match-making show. Well, after his appearance on the show, he revealed that he had revealed over 100 phone calls from women and got tired of his phone buzzing!
To separate wheat from chaff, he decided to hold auditions from which he will interview each of the lades. In the first round, 50 women turned up.
Over the course of weeks, he will be eliminating till he walks away with the 'lucky one'.
Beat that!