Police through its Flying Squad Unit have arrested an 18-year-old Regina Nakiwu for allegedly faking her own kidnap with intention of defrauding 2,000,000 from her father. Nakiwu and her boyfriend had wanted to get Shs2m from her parents through pretence that she had been kidnapped for a ransom together with her 20 year old boyfriend identified as William Ssenyonga.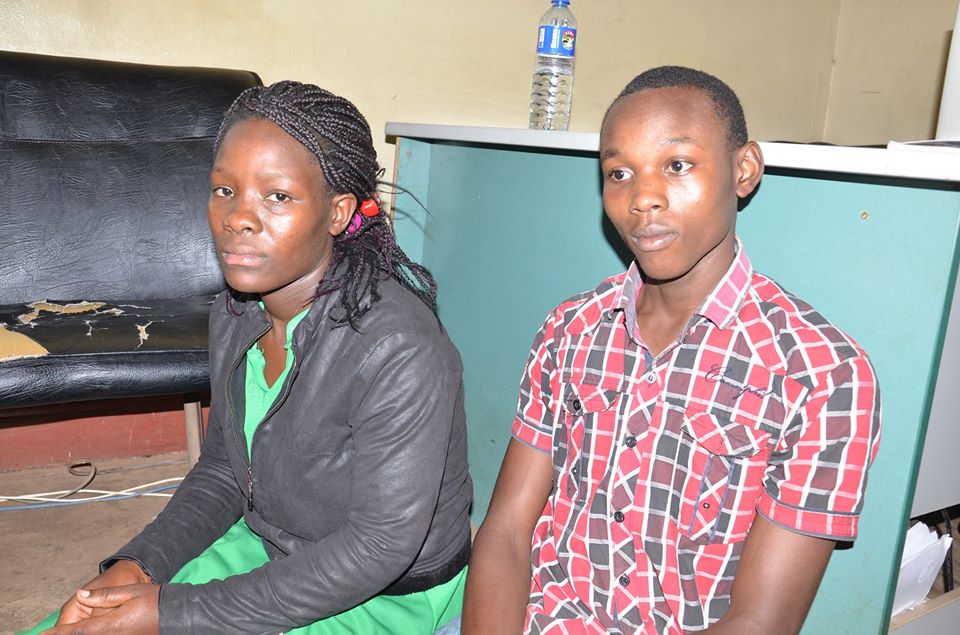 The two love birds were arrested following a complaint reported by Ponsiano Mbaziira a father and a bussineman in Owino. Ssenyonga told police he had called Nakiwu on a Tuesday as she was at a beauty school and her to come pay him a visit at his home in Kawaala, Kasubi.
He said that as they pondered on their next point in life Nakiwu suggested that she had got a plan on how Senyonga would expand his shoe bussiness
She suggested to him to call her father claiming he had kidnapped her and wanted a 2million shilings ransom or he would never see his daughter alive. Ssenyonga who perceived this as a brilliant idea made a call to the girls father.
Mbaziira requested for some little time to gather the amount of money asked for ransom and instead reported a case with Flying Squad Unit.
The two love birds were found at Senyonga's home in Kawaala having lunch and were arrested.Nakiwu told police she was trying to help her boyfriend expand his shoe bussiness so that he could afford enough money to pay dowry. The suspects are currently detained at CPS police station pending arraignment in courts of law.