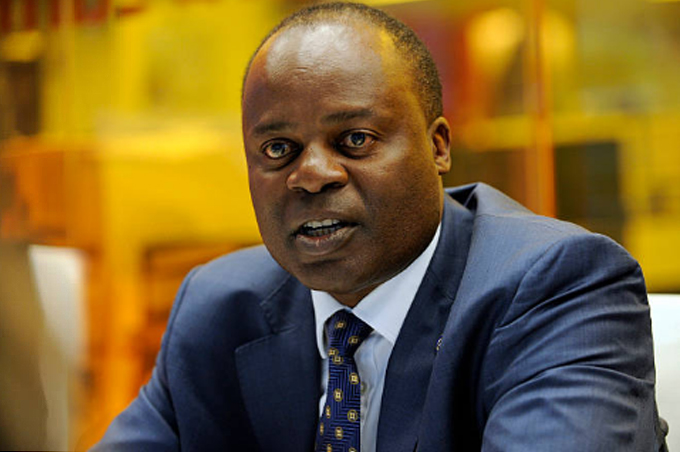 Bank of Uganda's Deputy Governor Loius Kasekende's wealth has been exposed and we can reveal that he is one of the wealthy Ugandans with his declared properties alone worth over Shs10b at the current market value.
Matooke Republic has accessed a copy of his wealth declaration form that was made in January 2015. According to the Leadership Code Act 2002, mid-level to senior managers at Bank of Uganda are mandated to declare their wealth – including income, assets and liabilities.
According to Kasekende's declarations, he earned an annual salary of Shs559,089,748 from BoU on top of Shs162,098,748 in allowances, which totals to Shs721,946,748 or Shs60m per month.
Kasekende also other sources of funds as rental income and pension from AFDB and BoU.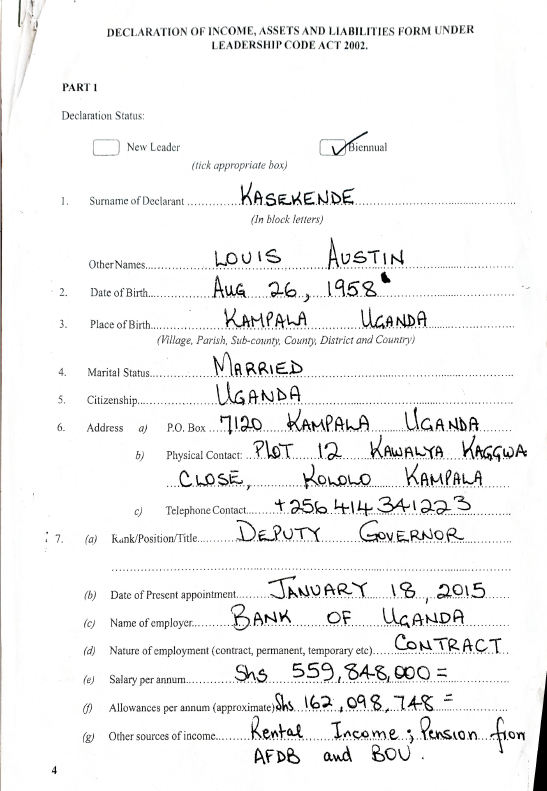 Properties
Kasekende listed his properties as the following:
Plot 3 Gaba Close that is co-owned with A Kasekende and valued at Shs2.1b at the time of filing.
Plot 1475 Lubowa Estate Wakiso that is co-owned with E. Kasekende and valued at Shs2b.
Plot 12 Corporation Road Ntinda and valued at Shs0,39b.
Plot 2 Bukoto Rise Ntinda, valued at 1.3b.
Plot 2B Makindu Lane Kololo, valued at 2.0b.
Buloba Plot 706 Block 314, valued at 0.5b.
All properties apart from the one in Buloba are registered as commercial. Kasekende earns a total of $13,233 ( about Shs50m) from them every month.
Kasekende also has a farm on plots 1041, 1738, 1423 and 1754 in Bukasa, Busiro valued at Shs500m.
He also listed three vehicles including a Mercedes Benz ML 350 (UAG 922E), purchased at $42,000 (about Shs150m), a Mercedes S320 (UAK 150Q), purchased at Shs48m and a Toyota Hilux UAF 840Y purchased at Shs19m.
The deputy governor also owns 3489 shares in Greenhill Holdings, the company behind Greenhill Academy. He says he jointly owns the shares with his spouse Edith and he earned the money to buy the said shares from his salary savings, travel allowances and research grants.
However, despite what appears like staggering wealth, Kasekende could be worth much more and the IGG's office has kick started a comprehensive probe into the wealth of senior BoU officials including whether they under-declared properties and the source of income of the said properties.
The spotlight on the BoU officials came up after the takeover of Crane Bank. Already, the Auditor General's report on the take over of several commercial banks pointed to irregularities and possible collusion meaning the BoU officials could have abused their positions for illicit enrichment.