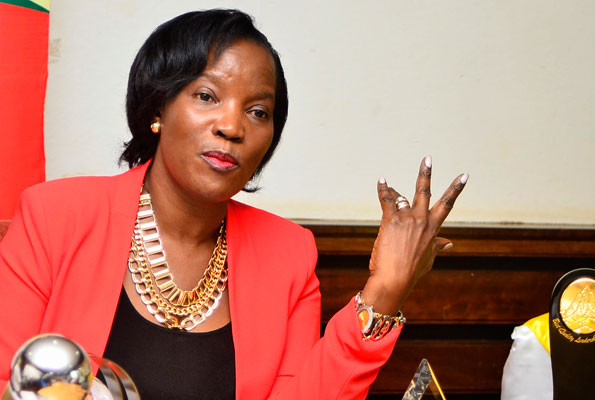 As the saying goes; even the best dancers leave the stage. Kampala Capital City Authority (KCCA) Executive Director, Jennifer Musisi has tendered in her resignation to President Yoweri Museveni effective December 15.
Musisi who did not divulge any reasons for her quitting took the ED office in April 2011 and despite resistance from the public and private sectors, she has effected changes in the city that have enhanced its security, safety, beauty and colour.
A hard job it was as she finished her first term fighting battles with the indefatigable Lord Mayor, Erias Lukwago forcing him into retreat a couple of times in a rather iron-fisted fashion.
She then took on the vendors, boda-bodas and hawkers on city streets, demarcated green belts along city roads, installed streets along several junctions with well-placed signposts and brought the KCCA Carnival that added to the urban tourism of the seven-hills capital.
Earlier last month, Musisi shocked the nation with when she announced the cancellation of the 2018 KCCA Carnival.
In her own words, the ED job was an uphill task and in her 21-page letter, Musisi has reminded the appointing authority – Museveni – of the milestones she has achieved asking him to consider her resignation.
It is worth noting that before her resignation, Musisi was not hitting the sweetest keys with the current Kampala Minister, Beti Kamya, who recently stopped the authority from undertaking a planned demolition of illegal structures.
Kamya's move has been widely criticized by many analysts as political.