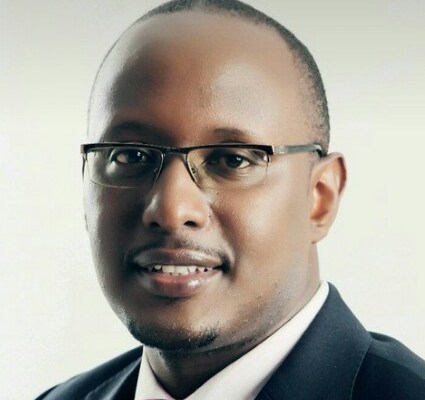 On October 1, NTV Uganda announced that effective immediately, longtime news anchor, Josephine Karungi was to take over as the Acting Head of News – a position held by another news anchor – Maurice Mugisha.
According to the communique, Karungi who has been at the Serena-based station since 2009 will be reporting to Daniel Kalinaki, the former Managing Editor of the Daily Monitor newspaper but currently working as the General Manager Editorial for the Nation Media Group.
Matooke Republic has since learnt that the national broadcaster – Uganda Broadcasting Corporation (UBC) through the Frank Tumwebaze made the former NTV man an offer he couldn't turn down.
With a hefty salary and enormous benefits which include a house, official car, driver and a possibility of being the station's managing director, Mugisha was appointed UBC's deputy managing director – one of the new positions created as part of the broadcaster's revival process that started earlier this year.
How it began
It should be recalled that in July 2016, Frank Tumwebaze, the Information and ICT minister appointed Communications Guru, Simon Kaheru to head the UBC Board.
Kaheru set the ball rolling with a recommendation for Tumwebaze to set up a committee to review UBC's performance and give the station a new strategic direction as a powerhouse in the Ugandan media industry.
In August, Tumwebaze created a seven-member committee headed by the Africa Centre for Media Excellence (ACME)'s Executive Director, Dr Peter Mwesige. The team also featured media consultant Nada Anderson among other members.
One of the committee's action points as a massive restructuring that saw many of the station's old guard exit and a recruitment exercise undertaken to find more suitable, savvy and aggressive replacements.
In an interview with ACME, both Mwesige and Anderson found Maurice Mugisha as the most suitable candidate to see through this revolution.
"Maurice will bring sanity, style, poise. He is an all-round broadcaster and will turn UBC into a success but he needs people to work with," Anderson is quoted as saying.
UBC needs more
As Mugisha looks poised to take over his new role at UBC shortly, Anderson and Mwesige admit that the station's woes will not magically disappear.
"Maurice is a friend and professional who is committed to excellence in broadcasting. But his appointment and the arrival of others at the corporation will not deliver the public broadcaster we deserve if the bigger questions about the place and role of UBC are not asked and answered in a participatory and transparent manner," Mwesige told ACME.
According to Anderson, UBC remains grossly understaffed, suffers financial constraints, debt and backlog of court cases, corruption, faulty and old equipment all of which need to be urgently addressed.
Rather than function as a government mouthpiece, Anderson says that UBC should be allowed to dispose of some of its assets and use that money to pay some of its bills and debts.