Gen Mugisha Muntu has today launched new political group 'New Formation' after FDC exit.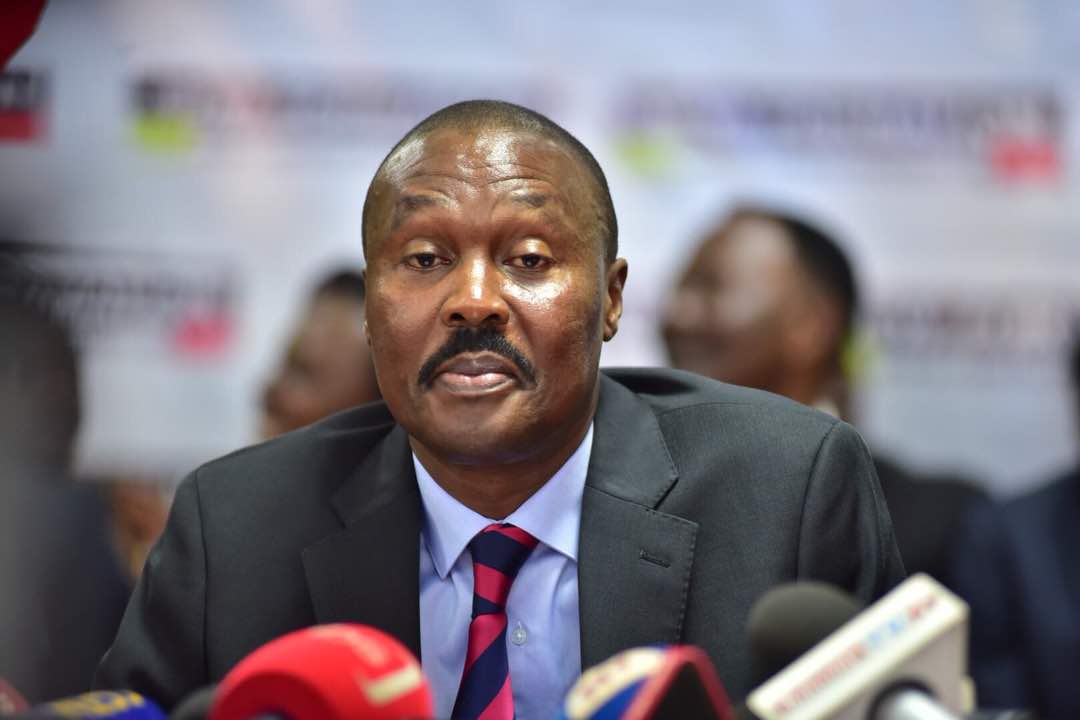 While addressing the press, Muntu stated that he last met President Yoweri Museveni in 2004 during a PAC meeting. He dismissed allegations of being a 'mole'.
"I don't care about what people say about me. Time is the friend of everyone here and those outside. If it is the will of God, there's going to be a time when people will be shocked when they know who the moles are", he stated.
"There is nothing I have spent more time building, than the building or character. Time is a friend to everybody, at one point the world will know who the real moles are," he stated.
When asked whether he is power hungry, Muntu revealed that if FDC had struck a power-sharing deal with NRM government after 2016 polls, he would not be part of it.
"I try as much as possible to be as humble as I can. On the issue of being hungry for power: I have lost three times to Besigye and I went behind him, I went around the country campaigning for Besigye", he explained.
Muntu explained that New Formation will work with other opposition parties and politicians. He particularly stated that the group is in talks with Kyadondo East MP Robert Kyagulanyi, Asuman Basalirwa and Norbert Mao.
He called out opposition parties to merge forces with New Formation and co-operate. He also stated that he does not rule out working with FDC and Kizza Besigye again.
Muntu specifically stressed out on building party structures instead on insisting on 'defiance'.