For several days, a poster has been making rounds on social media claiming that singer Bebe Cool will be a 'chief walker' at a one million march of pro-Museveni youths in Kampala. According to the poster, the 'Bazukulu' (President Museveni's term for youths) the march will be held on September 27 from NRM Secretariat offices to Kololo.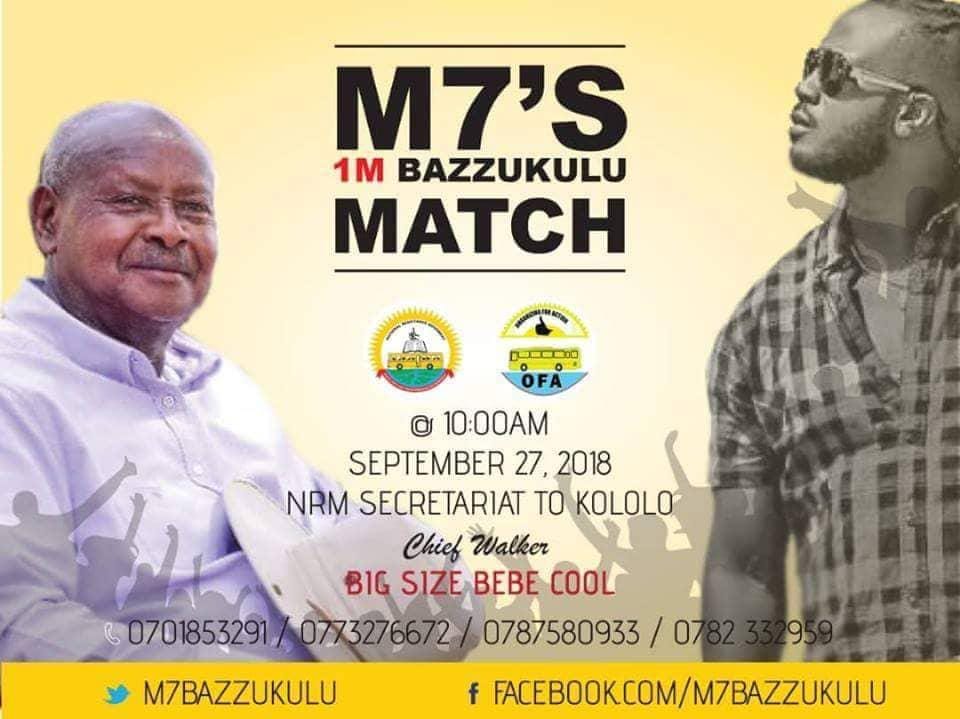 They want to spoil my brand
Addressing the issue on Facebook, Bebe Cool denied the allegations saying it is propaganda.
"Morning to all my music fans and NRM supporters,i would like to inform you that i don't know this activity and am not part of it. Whoever came up with this artwork/Propaganda had very bad intention for my name/brand come this date. The intention is that come this date,there won't be people since no one is organising it, so they can now do their propaganda that the NRM has no BAZUKULU/SUPPORT", part of the status read.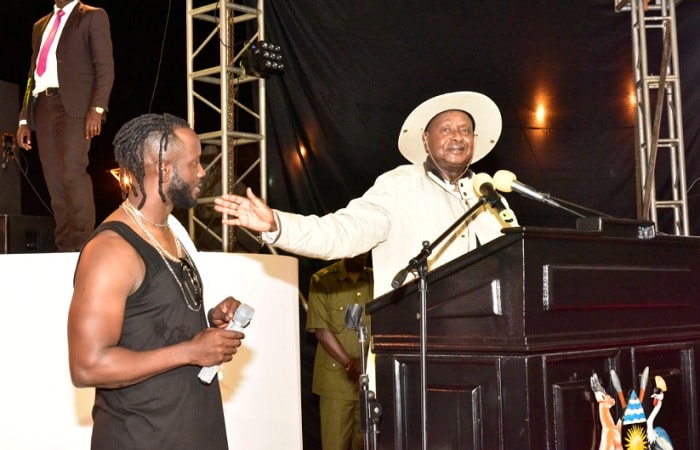 …however, it's a great idea
Bebe Cool did not deny possibilities of holding the march saying that though the artwork was done in bad intentions, he would craft something out of it!
"BUT,thank you for the great idea.I always tell my friends not all bad is bad,always look for something good in the bad and never ignore the fact that there is always something bad in every good Well,whoever did this could have just given the LION it's meat.Watch the space".
The pro-government singer recently had President Museveni gracing his 'Golden Heart' concert at Kololo. However, his association to the ruling party has also earned him hate from opposition fanatics, particularly the People Power Movement loyal to his music nemesis, Bobi Wine. He was pelted with bottles and booed off stage at Swangz Avenue All Star Concert for being anti-Bobi Wine. He later announced break from public appearances after the incident.
Comments
comments