They say you can never tell the number of children an African man has till he passes on! The late Prof. Lawrence Mukiibi put it better; "A real African man never counts his children!".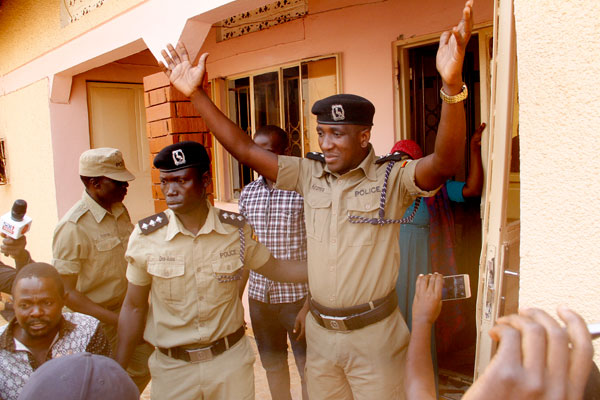 Well, after the burial of assassinated police officer, Mohammad Kirumira, eight children from eight mistresses were presented to the family.  Father to the late police officer, Hajj Abubaker Kawooya expressed shock after other pregnant women too claimed to be carrying his grandchildren!
Open call to mistresses
Abubaker thus welcomed all the children and asked other mistresses who claim to have sired children with the late to present them. He stated that the family would take care of them. After the call, an exodus of sorts began. Women started coming out of the grieving period to present children to the family.
Number hits 25
As of yesterday, over 25 children have so far been presented with several other mistresses pregnant! Abubaker has revealed that the family will carry out mass DNA tests after Dhuwa. He also encouraged others to present themselves.
"We plan to have DNA tests after Dhuwa(prayers after 40 days from date of death) on October 21 because all of them (mistresses) will attend. The tests will done on October 22", he stated.
Kirumira had four children with his official wife, Mariam Kirumira.
Comments
comments