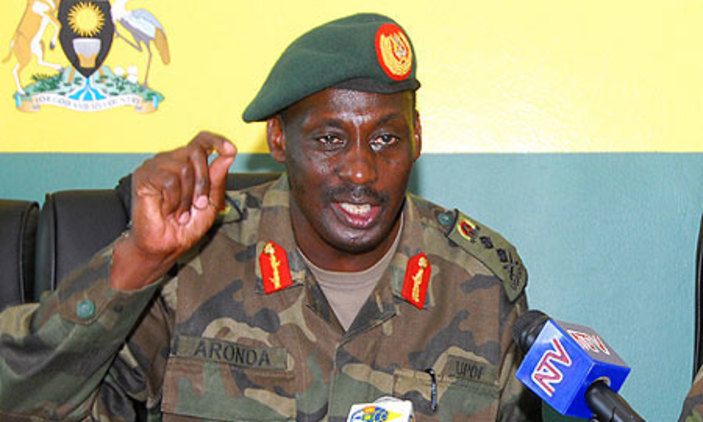 Described by several army officers as one of the most disciplined commanders the force had ever had, General Aronda Nyakairima died on September 11, 2015, while on an in-flight from South Korea to Dubai on his way back to Uganda.
Until now, his cause of death remains a mystery but the government position was that he died of a heart attack yet the opposition allege poisoning.
At the time of his death, Aronda was the Internal Affairs Minister but he had also served as the Chief of Defence Forces for ten years from 2003 to 2013. He was also one of the army representatives in Parliament.
Clean as a whistle, Gen. Aronda neither drunk alcohol nor smoked. According to Pamela Ankunda, who then was the spokesperson of the ministry, the general had flown out on official duties in good health.
Married to Linda Kahooza and survived by two children, Aronda was the man responsible for the bring it about of the National Identity Card.
He was a 1993 graduate of Fort Leavenworth – one of America's top military academies – when he was appointed the CDF in Uganda, the institution inducted him in the International Hall of Fame at the Lewis and Clark Centre at Kansas, United States of America.
He joined the NRA in 1982, soon after leaving Makerere University. After the NRA captured power, he worked as an intelligence officer in the Ugandan military. He later was appointed the assistant director in the Directorate of Military Intelligence in the UPDF.
He was then transferred to the Presidential Protection Unit as an intelligence officer from where he served as the commanding officer of the Armored Brigade.
Aronda was born in Rukungiri District and attended Lubiri Senior Secondary School for his O-Level studies from 1971 until 1974 before joining Kitgum High School for his A-Level.
Comments
comments