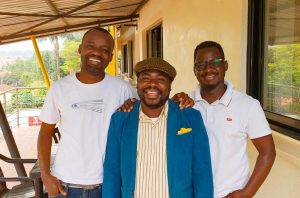 Born and raised in Kyebando, Kasirye Siraje is a married, 35-year-old father of two. He's a multi-skilled individual working in the arts and carpentry industry with a deep passion for acting.
Siraje is the Bosco – the real Bosco – the man who has taken Uganda by storm in MTN's new MoMo Pay campaign.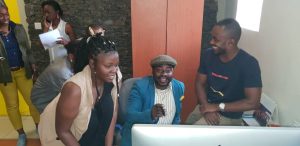 According to Eric Mununuzi (Associate Creative Director) who wrote the TV ad and the song, 'Bosco' is a charming man with a spectacular character.
"When you meet Siraje, it's his warmth that will greet you, closely followed by his disarming smile. But it's in his sense of humour that you will truly find appealing," he said.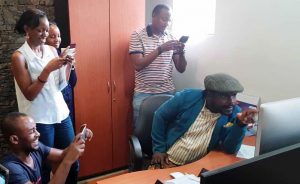 Three weeks after the MoMo Pay advert was released, Bosco visited MTN and the reception was amazing. Selfies, hugs and ululations greeted the man who has become a celebrity in social circles.
"No wonder he has been able to make almost everyone in Uganda laugh after watching the Bosco advert," Francis Xavier Kirabira, Senior Art Director at TBWA Uganda.