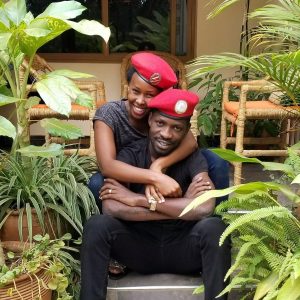 The arrest and torture of Robert Kyagulanyi has not gone down well with many Ugandans but the case is worse for his wife Barbie Itungo Kyagulanyi.
According to his brother Mikie Wine, Barbie has been getting nightmares since Monday and has hardly slept since.
"I live in the neighbourhood so I go by Bobi's house to check on the family. At 2 am, Barbie is awake. This is really hard on her," Mikie aka Sulubada said.
The 'Yanimba' singer says the matters worsened when the family travelled to Gulu hoping to see Bobi Wine to be turned away by the Court Martial.
"It really broke our hearts and some of us broke down. I personally thought he (Bobi) was dead," he added.
After being stealthily paraded before the Court Martial, Bobi Wine was remanded to Makindye Military Barracks until August 23, 2018.
He was charged with illegal possession of firearms.
Comments
comments