Socialite Zari Hassan has lost her 4.2m strong Instagram account! Earlier today, the account was hacked by an anonymous person who asked for Shs14m. The suspected hacker threatened to post pornographic content on the account.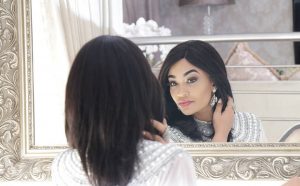 However, before the drama could continue, the much-followed @Zarithebosslady Instagram account has been deleted!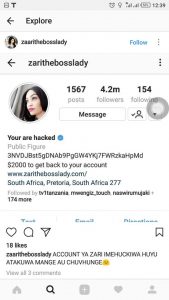 Zari is one of the top socialites thriving on social media to influence brands. She is said to charge millions of shillings to influence brands thanks to her strong following. This is definitely a big blow should she fail to regain her account.
Several top celebrities including Jose Chameleone, Anne Kansiime among others have fallen victim to Instagram hackers in recent times.