The finalists for the 2018 Young Achievers Awards have been announced at the official awards nominees unveiling dinner ceremony held at the Kampala Serena Hotel, Katonga Hall.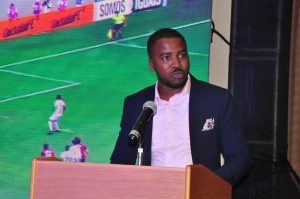 "This year's judging process was intensive and I am glad that this year's set of judges, who used their set skills, and experiences, toiled until the very best of each category was chosen to move onto the next stage as we head closer to the award night this August", said Humphrey Nabimanya, the Team Leader and Founder Reach A Hand Uganda.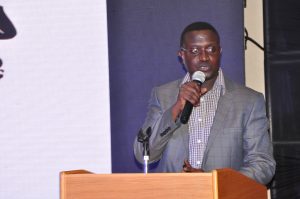 "We congratulate all the nominees and encourage each of them to keep walking, and motivating other young people to pursue excellence in their chosen fields. We are very excited and proud to walk this journey with you", said Edgar Birungi, Head of Spirits UBL.
Below is the list of nominees
INNOVATION AND ICT
Phylis Kyomuhendo (Co-founder, mSCAN)
Andrew Mugerwa (Founder, MyLib App)
Jacqueline Mutumba (CEO & Founder Digi Health Ltd)
Julius Naika (CEO & Founder Naika Group and famunera.com)
Brian Gitta (CEO and Co-Founder Matibabu)
SOCIAL ENTREPRENEURSHIP
Richard Kalungi ( Founder, Home Doctors Uganda)
Andrew Musoke (Founder Gifted Hands Network)
Monica Nyiraguhabwa (ED, Girl Up Initiative Uganda)
Moses Nkesiga (Director, BriMos Legal Advocacy)
Stephen Katende (Team Leader, Kisoboka Africa)
FARMING & AGRO-PROCESSING
Fiona Rukwanzi (Founder, Nyunya)
Bazil Mwotta (Founder AgroDuuka)
Jean Onyait (Founder Akellobanker)
Edward Mukiibi (Founder Developing Innovations in School Cultivation)
Khamutima Tumwebaze (Founder Young Farmers Champions Network)
BUSINESS
Ronald Hakiza (Founder, UgaBus)
Samson Wambuzi (Co-Founder Yiya Engineering Solutions)
Campus Bee
Muhammed Sekatwa (Responsible Suppliers Uganda Ltd)
Natalie Bitature (Co-Founder, Musana)
FASHION
Charles Mulumba (Creative Director, brand MulC Ug)
Anita Beryl (Founder, Beryl Qouture)
Christabel Kente (Founder, Kente Christabel Haute Couture)
Juliana Nasasira (Kwesh)
Kennedy Zziwa (Hair by Zziwa)
Performing Arts
Eddy Kenzo
Ivan Mulumba
H2C Dance Group
Felix Byaruhanga
Rehema Namakula
Sports Personality
David Emong (Uganda's first Paralympics medalist)
She Cranes 7s
Douglas Smith (Founder, Ibanda Young Stars Soccer Academy)
Joshua Cheptegei
Ivan Magomu
Media and Journalism
Allen Darren Kyeyune
Peter Malinz Kasadha
Canary Mugume
Abaas Mpindi
Raymond Mujuni
Film and Photography
Edgar Kwesiga
Richard Mulindwa'
Oscar Ntege
Beohrts Beard
Stuart Tibaweswa
Comments
comments