Uganda National Bureau of Standards (UNBS) yesterday released a report of goods on the Ugandan market for 2017 and 2018. According to the report, over 54% of the goods on the market are fake and 80% of them substandard.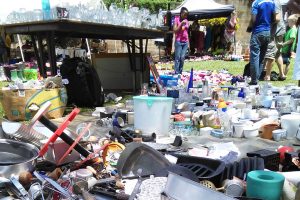 The report further reveals that the substandard products on the market are mainly foods and beverages, followed by cosmetics and chemicals, electronics and electro appliances, and construction products.
"From the study, it was established that a cross-section of products on the Ugandan market both imported and domestically manufactured are substandard. On average, 54 per cent of the sampled products failed tests for compliance to Ugandan standards," the report says.
Mr Ben Manyindo, the UNBS executive director revealed that half of the tested fake products are domestically produced as he encouraged local producers to go by the UNBS rules saying; "We are continuing to engage the local producers to register with UNBS and bring their commodities for verification."
For the fake imports, Manyindo stated that traders also by-pass their verification points at the border using various tricks.
"When it comes to verification at the borders, they [traders] present pens when they have books. This means fake books will enter into the market without being verified," Mr Manyindo said.
Amongst their major resolutions this year, UNBS has tightened and equipped all major borders with capable verification machines and they will be working for 24 hours.
Comments
comments