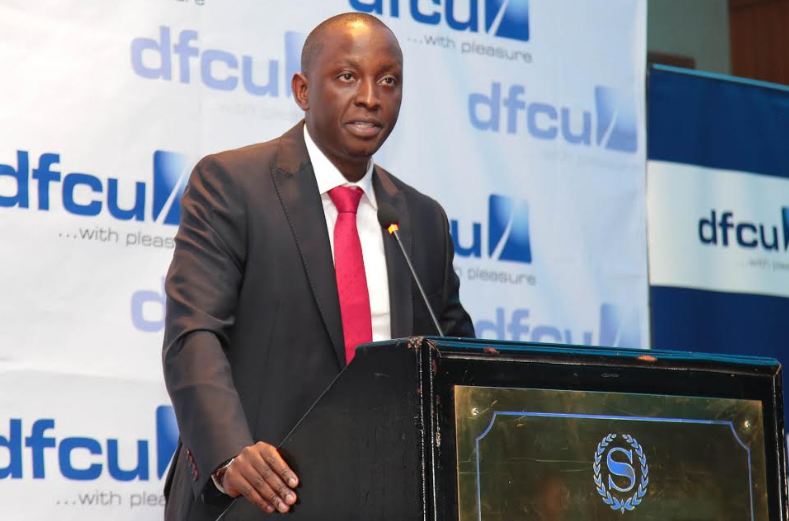 On the heels of the exodus of major shareholder CDC, William Sekabembe, the second in command at DFCU Bank has thrown in the towel.
Sekabembe has been the Chief of Business & Executive Director and was tipped to replace Juma Kisaame before the end of this year.
Sekabembe's departure creates a leadership vacuum at DFCU, which needs clear leadership now more than ever to clear the controversies that have dogged the bank after it took over Crane Bank in January last year.
Sekabembe has apparently already tendered his resignation and is serving a three-months' notice.
"William Sekabembe should be going to KCB Bank Uganda for a Managing Director role that has been advertised for some time. He was competing with Bernard Magulu, the Executive Director of Bank of Africa for the final slot," said an impeccable source.
Sources say Sekabembe was supposed to assume the top position early last year, but current MD Kisaame was given more time to manage DFCU's acquisition of Crane Bank.
There have been shareholder and individual exits at DFCU in the past few days leaving industry analysts curious as to why the only way at DFCU at the moment is the out door.
Mid last month, British government owned development firm CDC indicated that they are leaving DFCU, which they have partnered with for over 50 years.
On the heels of the CDC announcement, Deepak Malik, the CEO of Arise B.V; DFCU's majority shareholder also resigned from the board without giving reasons.
DFCU through their lawyers Ligomarc Advocates this morning released a statement to sanitise the exits, which had caused panic in the banking industry.
"Twelve months ago, Mr. Malik informed the DFCU Board of his appointment as the Chief Executive Officer of Arise BV, the majority shareholder in the company… Mr. Malik's appointment as CEO would not enable him apply sufficient time and attention to DFCU as a Board member," the statement says.
On CDC's exit, DFCU says it has been an ongoing process. In 2004 when DFCU was listed on the stock exchange, CDC increased their stake from 25% to 60%. However from 2013, the stake has reduced to the current 9.97% which they also passing over to another investor.
DFCU says CDC's pull out has not affected their operations.
"CDC's divestiture has not negatively affected DFCU's underlying strength but has rather brought on partners that are aligned with DFCU's long term growth strategy," the statement read.
While DFCU has termed the negative stories surrounding the exits as malicious, industry experts say, there is more than meets the eye, saying by taking over Crane Bank, DFCU could have swallowed more than it could chew.
Comments
comments