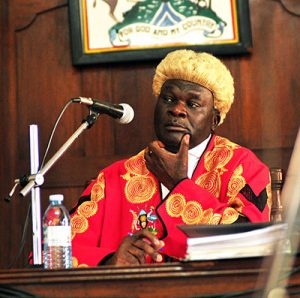 July 26 will be the day when the Court of Appeal will pronounce itself in the controversial Age Limit Act.
The ruling follows a petition by lawyers Male Mabilizi, Erias Lukwago, Uganda Law Society, Ladislaus Rwakafuzi and others challenging the legality of the Constitution Amendment Act, which passed late last year that among others changed qualifications for presidential candidates by removing the upper age limit of 75 years and bringing the lower age limit to 18 years.
In a letter to the petitioners, the deputy Chief Justice, Alphonse Owiny Doro will make their ruling at Mbale High Court.
The Constitutional Court has scheduled July 26, 2018 for the delivery of Judgment in the 'Age Limit Petitions' at the Mbale High Court, Eastern Uganda at 9:30am. pic.twitter.com/B84oPwnbQ7

— Judiciary Uganda (@JudiciaryUG) July 13, 2018
In the same manner, the Court of Appeal will rule on the attempt by members of parliament to extend their tenure from five to seven years.
After a heated up debate that involved intense fighting, army raids and suspension of opposition MPs, 317 votes are cast for the amendment of the constitution and 97 against.
Comments
comments