After enduring some of the most trying highlights of her life journey in this decade, one would imagine that "Bits and Pieces" is an album that tries to stitch Juliana Kanyomozi's life jigsaw into one complete piece, but trust the songstress to always surpass your expectations.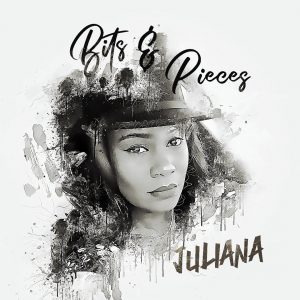 On her third studio album, Juliana kanyomozi makes one musical celebration as she expresses her versatile artistry that she has perfected over the years with varying themes, and outrightly shocking revelations as we get to experience the various shades of Juliana Kanyomozi on different genres.
This album is penned by different writers from different backgrounds, some Ugandan, others not. Some uptown and urban while others, being a blast from the past. It is a musical cocktail and it is indeed, in bits and pieces.
The main theme of this album is what Juliana does best- love. When Juliana took over the charts in the early 2000s, it was still love and her love ballad, Nabikoowa soon became an instant hit with distressed lovers and even those that pretty much did not know a thing about love. Eight off eleven tracks on this album are all about the love and they cut across the various genres that she experiments with, my favourite being "Nakupenda", a song which we first saw her do with  Nigeria's Flavor in Coke Studio. It is a remarkable song not only because it is the first song on this album but also because we see Juliana going back to the basics of Juliana being Juliana, singing her heart out to perfection, a reason we probably do not see her having any collaboration. It is an afro soul song written by a gifted Kenyan writer Caroline and if you have been an East African from the early 2000s, it is bound to bring back nostalgia from her gospel classic, "Kanyimbe".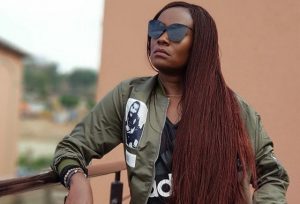 On this song, there is a rich instrumental blend that cuts across to each and every other song on the album to make this a musical masterpiece as one can easily point out the distinct flutes, the guitar and the piano. The afro soul leaps into her other song, "Omukwano Ogwedda" whose main highlight is the chorus on which she teams up with Naava Grey for an extraterrestrial vocal blend that would give one the illusion of the cherubim as she gets nostalgic about the good old times when love was as sweet as it would get.
Juliana does not leave out the uptown urbane and funky audience as she collaborates with Nessim, who is behind the production of Voodoo, another sing along love joint on which she is deeply in love that she believes she is under the hypnosis of a spell. She is groovy and it is a quick reminder of her groovy self on the "Kwekunyakunya" remix. The song is written by A pass and it could have been the influence towards the genre it took.
On this love theme, she also does genres such as hard core afro beat on songs such as Zaabu, Twala (Michael Ouma does take it away on this one with his guitar) and Wakajanja which are written by Silver Kyagulanyi and produced by Crouch.
When asked what influenced this as a major theme to her album, Juliana pointed out that she is all about spreading positive energies. She also noted that people go through a lot in their life and all they need once in a while is a fresh breath of something positive to make them feel loved. She also cracked a joke about the olden days whereby people would ask her to sing "Nabikoowa" at their weddings even when they were well aware that the song talks about distressed relationships, possibly, another influence of this theme.
Other songs have already been released off this album and these include "Right There", "Woman", "Twalina Omukwano" and certainly the song whose video stirred hot dust, "I'm Still Here".
However, it is not all roses on this album as certain bits and pieces are of broken glass from her past on one song, "Naliko Omukyala Oyo". This is a song that preaches against domestic violence that she wrote in 2013 out of a personal experience, but out of fear of coming out, she held onto the song. Fast forward into 2018, she has put this experience out there musically as her own incentive against domestic violence. Juliana reveals that she has been a victim of domestic violence before and she wants to use the ordeal she narrates as her own fight against the vice.
Like she puts it, with bits and pieces, we see a different layer to Juliana Kanyomozi as she brings her vast experience on various genres with different writers from different musical heritages to collect these bits into one rich musical experience. This is an album that defines her artistry in the most perfect of ways.
The album
NAKUPENDA
OMUKWANO OGWEDDA
WOMAN
TWALINA OMUKWANO
I AM STILL HERE
RIGHT HERE
VOODOO
NALIKO MUKYALA OYO
ZAABU
TWALA
WAKAJANJAA
Comments
comments