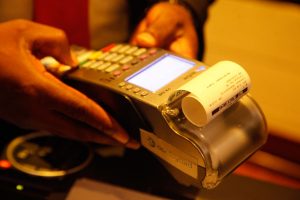 However, the platforms are likely to take hit after the government introduced a 0.5% tax that would affect sending, withdrawals, payments and receiving money. Don't despair, though; there are simpler, cheaper and yet convenient ways to move money.
Choose E-Banking
In this digital age, you don't have to go to the banking hall or ATM booth to access your money. Most commercial banks in Uganda now have mobile apps that allow users to transact on the go.
This electronic funds transfer system allows you to send and receive money to or from your account even when you are in separate banks.
Apps such as CenteMobile, Equity Eazzy Banking, Stanbic IBTC, DFCU QuickApp, among others all allow users to pay utility and home bills without transferring the money to mobile money first.
This way, you can buy airtime, pay for TV subscription, water and Yaka at charges lower than what you would pay using mobile money.
Try Agent Banking
If you don't have a smartphone to install your bank's app, you can benefit from the recently introduced Agent Banking system.
Agent banking is basically the mobile money of banks. You can deposit, send, withdraw and pay bills, open accounts through an authorised agent of your bank in your neighbourhood.
All agents represent banks and should not charge you anything you wouldn't pay for in the bank.
Go the Payway route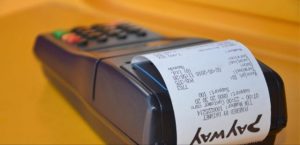 Payway has been around for a while now, and it has made its name as one of the most accessible options for purchasing airtime, paying for tickets, electricity, and water and other utilities, for only Shs250.
There is the option of the Payway Web Kiosk. With the Kiosk, you don't need to leave your home, office to access Payway services.
All you need is internet access on your computer, tablet or smartphone and login to www.paywaykiosk.com and immediately access the menu, and key in your debit or credit card information to transact.
Mobile Bank loans
Perhaps the biggest breakthrough of mobile money has been the ability to give users soft loans instantly asking them for collateral security. MTN MoKash and Airtel's Wewole allowed users to borrow money from shs5, 000 to over Shs1million.
This service has however been adopted by the banks too. Centenary Bank in March 2018 announced that their clients will be able to get loans on their phones instantly without offering security.
The loan, if given, is immediately credited to your account and if you use the above mobile banking methods can access it immediately.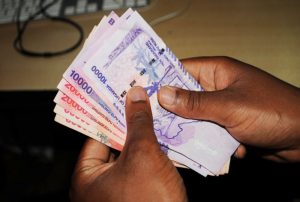 Return to cash payments
Bank of Uganda figures indicate that between 75 – 85% retail transactions are performed with cash.
Rather than incur double costs sending money to someone in Kisaasi or Kikoni money on the phone and lose more than Shs10,000 in taxes simply take a taxi of Shs1,500 physically and hand them the money in cash.