The annual Fête de la Musique (World Music Day) concert organized by Alliance Française Kampala took place on Saturday,June 23 at the French School, École Française, Des Grands Lacs bringing together a diverse crowd of Kampala music lovers, both young and old, foreign and Ugandan, fans of hip hop and French culture.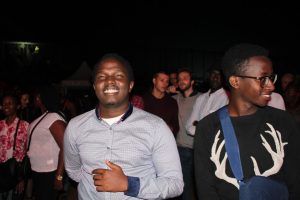 The show started at exactly 6pm with heart-warming opening performances from the French School Music Club and Breakdance Project Uganda kids. Destiny Nsonga, a rising star, blew the crowd away with her performance just before a live band, 'The Groovetones' took over and had everyone dancing.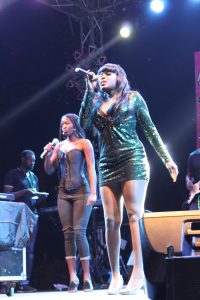 Yallah MC, one of the first ladies of Ugandan hip hop, and newbies K'Van and Recho Rey,stole the show as they impressed the crowd.
The guys were not left out. Artistes such as Byg Ben Sukuya, Nemesis , Control Posse Kongoloko and the hiphop-lingala mash up R'Afrika from DRC had everyone dancing with joy.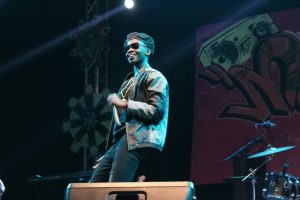 The main act, straight from London UK and known as one of the godfathers of London hip hop, Rodney P, hit the stage right after R'Afrika. He performed with the artist/DJ/producer, Skitz.
The two threw down a raw, old-school hip hop set mixed with reggae rhythms that had the crowd living their best life, from older fans who were excited to see the stars they've known for so long, to those who had never heard of Rodney P and Skitz and certainly enjoyed the lesson in hip hop history.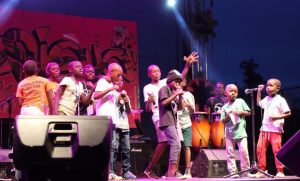 The celebration was the crowning day following a week-long-run of events including; traditional instrument making workshop,  Eddy Kenzo and The Ghetto Kids, joined Giovanni Kremer to engage with migrant children in the project Voices Without Borders that uses music as a tool of repair and resilience in Uganda's Bidi Bidi Refugee Camp.
.