Police has arrested a man identified as Geofrey Kalele a resident of Namutumba district for allegedly operating a fake Facebook account under the names of the current police IGP Martin Okoth Ochola.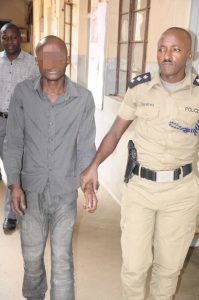 The CID spokeman, Vincent Ssekate said that Kalele opened up a Facebook account in the IGP's names between March and June and has since then been misusing it to defraud the public.
Kalele accepted his crime and confessed to conning and defrauding people. He also informed police that he had collected about Shs700,000 from the public which he used to pay his children's school fees.
Furthermore, Kalele also has been using the fake account to give orders to officers and some unsuspecting officers would follow them.
This has come after police recently set strict investigation on people who misuse social media.