Miss Uganda pageant is only getting better! In April, they unveiled a long term business partnership with Talent Africa Group. The two parties signed a three year joint venture agreement and plan to grow Miss Uganda into a world class beauty pageant.
Just when we thought it couldn't get any better, we have been reliably informed that Zari Hassan and Miss Uganda have agreed on a long term partnership.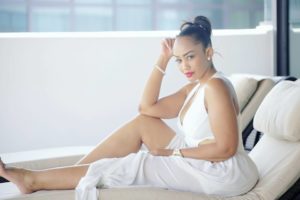 Speaking to Brenda Nanyonjo the CEO of the Miss Uganda Pageant, she revealed that Zari will not only be a judge and mentor of the contestants but also a partner. She further stated that they chose to work with Zari because she is an inspiration to many young women.
"Zari inspires a lot of young women not only in Uganda but East Africa as a whole. She is a good mother of five, she is flawless and good looking. She will not only be one of the judges but also mentor the girls", Brenda Nanyonjo told Matooke Republic.
Kezzi Entertainment is the exclusive franchise holder of the Miss World Pageant for Uganda since 2011 making it seven years.