News reaching us indicates that Mukono municipality Member of Parliament Hon. Betty Nambooze has been whisked away from her home located on Nabuuti-Road by Police.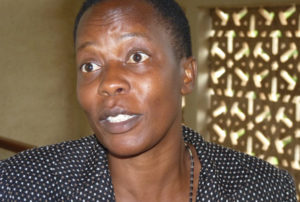 On arrest Nambooze was told she was being taken to CID headquaters in Kibuli to make statement to record a statement.
She is currently at Jinja Road Police Station to record a statement. She is in company of Lord Mayor Erias Lukwago among other opposition figures.
Earlier this week, Police released a statement saying it has opened up investigations against Nambooze, Swedish Based based blogger popularly known as Peng Peng and two others believed to have incited or participated in the assassination of Arua municipality member of parliament Col Ibrahim Abiriga last week.
Comments
comments