Fans, singers and players in the music industry were left dumbfounded when singer Qute Kaye survived lynching after he was caught stealing car headlights. However, the incident seems to have turned into a blessing in disguise for the fallen singer as several attempts are flowing in to salvage his once glorious music career.
Among the various acts of goodwill, Geoffrey Kayemba has taken over as the  the singer's acting manager. Kayemba also happens to be Rema Namakula and Chris Evans' manager. We spoke to him about his new artiste, Qute Kaye.
How did Qute Kaye end up stealing?
Qute Kaye had become excessively broke and resorted to theft because he had no option.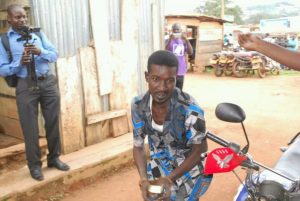 Where is he now?
He is now at his home in Lungujja where he stays with his family and he is safe under our care and surveillance.
Since he had run broke, how was he able to pay bills like rent ? Was someone paying for him rent?
No one was paying his rent. He used to hustle and pay his rent by himself but we now have better plans for him as we are yet to see how to help him out may be get him a house.
Pastor Kayanja said that amongst the things he gave him was a car. What type of car was it and does he still have it?
He still has the car but it broke down and he was required to pay Shs1.5m for its repair which he could not afford. So the car is still in the garage. It was a Prado TX. But we shall see what to do about it and he gets it back on the road.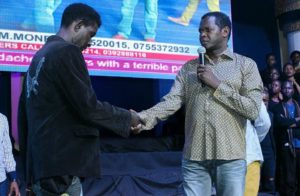 What plans do you have for him?
We have quite a lot of plans for him as we are planning on taking him into a musical rehabilitation because it is the best rehabilitation for him. Starting this very week, he is expected to release three songs. On Monday he is set to record his first song at Audio one studio with Paddy man and on Tuesday he will record another with producer Crouch.
Is he going to sing gospel now or his old style?
No, he is not going to sing gospel. He will sing his old style because that's what his fans know him for.
Are you going to manage him and have you signed him under your management?
I should say yes, am his acting manager now but I have not yet signed him. We have to first talk and set conditions before I can sign him.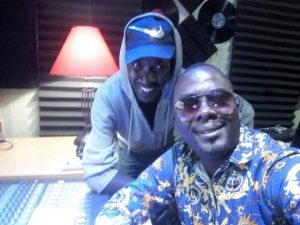 Should we expect a concert soon?
No, we cannot talk about staging a concert now even before we resurrect his musical career. Do not expect a concert soon.
How are you going to clean up his mess before public?
I think him coming out to admit that he really stole and even apologized to the public was enough to clean the mess.
What are your last words to Kaye's fans, what should they expect?
They should wait and see their beloved Qute Kaye rise again. They should expect new good music from him. Generally expect a big comeback from Qute Kaye.
Comments
comments