Singer and Pastor Wilson Bugembe has come out and offered some advice to his senior in Christ- Pastor Robert Kayanja of the Rubaga Miracle Centre cathedral.Bugembe advises Kayanja to stop dragging celebrities to church  and wooing them with goodies as a way of getting them to accept the Lord as their saviour.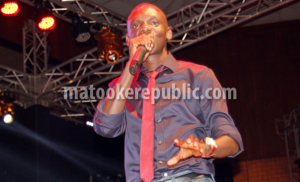 Bugembe advised his senior to, just like him, go and reach out to these celebrities from wherever they are and convince them to accept/ turn to God. Bugembe argues that many pastors attacked him for singing at secular concerts, but he said that it's only when you find people in their comfort zone that you can communicate effectively with them.
"I go to concerts and talk to these celebrities and they understand, and I leave the rest to God. You cannot force them into church and even give them prizes, that will not change their hearts," Bugembe said.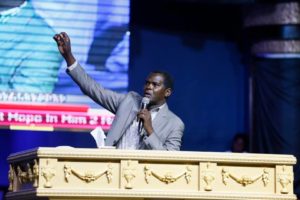 Bugembe made the remarks while reacting to singer Ronald Mayinja's recent appearance at Pastor Kayanja's church and declaring that he had gotten saved.
Before his church- Light the World Ministries church in Nansana, was broken down to erect a new and bigger structure, Bugembe used to host celebs at the annual 'Celebrity Sunday.'
Comments
comments