When the news of importing Cuban doctors hit us, there was excitement. To the mind of a Ugandans, they imagined wealthy medical practitioners coming to rescue Ugandans! Well, gone are the days the green pastures were abroad. Yes, the green pastures are right here! When Cuban doctors return home for leave, they will be the 'Ba-summer' in their country.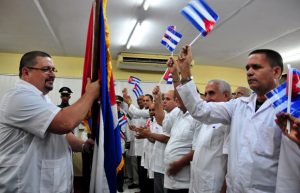 While Ugandan doctors are striving for salary increment, in Cuba, doctors earn a paltry 1,400 Cuban pesos (€46), about Shs165,000 per month! Yes, just that! This makes the Shs5m Ugandan government plans to pay them a big, big deal! It is therefore not surprising that even Kenya is negotiating a similar deal.
Being a doctor in Cuba is very tough. Since they are entitled to free housing, some enter the private economy — by renting rooms to tourists, driving cabs (taxis), or treating private patients, quasi-legally, on the side.
Thousands of others accept two-year government assignments to work as doctors abroad, collecting higher salaries for themselves and earning billions for the state, which helps keep the stagnant economy afloat. In fact, health workers are Cuba's largest source of foreign exchange. Yes, it's not coffee or their famous cigars!
Why such low pay?
For starters, Cuba is a socialist state. Cuba's health system was transformed as a result of the 1959 revolution led by Fidel Castro. Previously, it ran a dual private-public health system with around 6,000 physicians, two-thirds of which operated in Havana.
Cuba treats healthcare as a human right, specifically stipulated in its constitution. Cuban nationals receive care for free, and have a neighborhood primary care physician who often knows them by name and sees them regularly.
Cuba nowadays has a cost-free public health service, which boasts the third-highest doctor-patient ratio in the world with 70,000 trained medics (at any one time though about 20% of which are on international missions abroad meaning the ratio on the ground is actually lower), a life expectancy rate which is the second highest in the Americas and in 2015 became the first nation in the world to officially eliminate the transfusion of HIV from mother to child.
Ease of access is given by the country's 440 policlinicos (local health centres with specialists in various health areas) and family practices, which are coordinated from the policlinicos.
Urgent need for specialists in rural areas—Health Minister Ruth Aceng
Health Minister Jane Ruth Aceng said the importation of the doctors is a collaboration between Uganda and Cuba and that the arrangement has been misrepresented and blown out of proportion.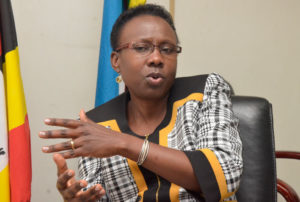 "Definitely, there are places where we have had a challenge of attracting and retaining Ugandan doctors because they lack social services such as schools and ICT for research but the Cubans are willing to go there," she said.
When asked about the lack of facilities in hospitals, she stated that the government is working to address the issues.
"We are aware of the staffing challenges and we are enhancing salaries beginning next financial year so that we start massive recruitment to fill in the gaps, government has a comprehensive plan to avail equipment in regional referral hospitals," she said.
No need for Cuban doctors — Uganda Medical Association
Dr. Ekwaro Obuku, the president of Uganda Medical Association disagreed with the statements of health minister Ms Ruth Aceng. He stated that the reasons specialists aren't available in rural and regional hospitals are what motivated the doctors' strike.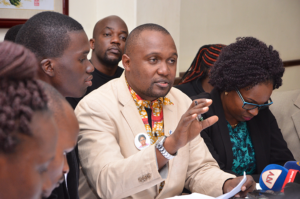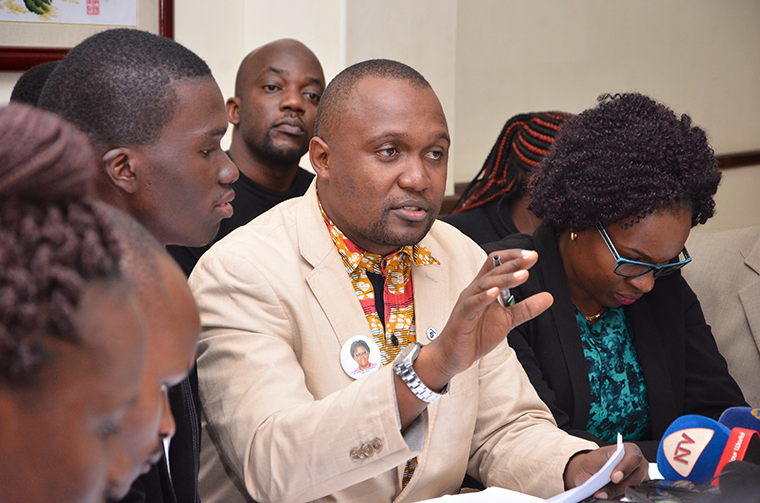 "With a new enhanced salary structure, increased budget allocation to National Medical Stores and reduced harassment by HMU; the Uganda Medical Association expects improved attraction and retention of specialist doctors upcountry," he explained.
He revealed that there is no shortage of specialist doctors as the health minister intimated.
"Uganda has over 1500 specialist doctors registered by Medical Council and 150 graduate annually. The comprehensive cost of importing Cuban doctors likely outweighs benefits. Needs include housing, transport, salary and security. Further language barrier create the need for nurses, midwives as interpreters, which removes nurses and midwives from life saving duties merely to facilitate communication. We appeal to government to advertise 500 posts for specialist doctors with terms offered to Cuban doctors," he stated.
According to the health minister, of the 200 Cuban doctors, only 40 have showed interest in working in Uganda.
Comments
comments