Chris Evans put his fans on tension when it was announced that he had been hit with hammers on the head by thugs last week, only for the singer to come out walking steadily and talking audibly on TV just hours after the news.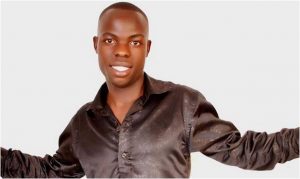 Well, the incident has since turned into a big joke that has been picked on by several comedians across the country. And a week later, we have learnt that the singer decided to sell off the car- a Toyota Wish, which he claimed had been driven off after his alleged attack.
According to a reliable source, Evans sold the car immediately after police recovered it, as the singer claimed the car had 'bad luck!'
The source revealed Evans is set to upgrade to a better car, and they, just like so many corners of the public, insisted that Evans was attacked as he returned from seeing a married woman. 
"The husband of the woman had warned Evans several times. So he must be selling off the car because he knows they marked it and it will very easy to get him even next time," the source said.
We shall let you judge if our source's claims hold any water! 
Comments
comments