Government has moved in to regulate sand mining  by introducing license fees. Individuals or companies involved in the trade will be required to obtain a license from Ministry of Energy. Minister of ICT and National Guidance, Mr Frank Tumwebaze stated that sand is a mineral.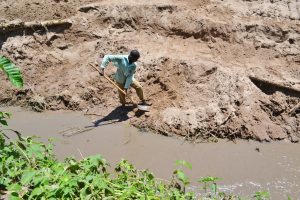 "Sand is as precious as cement. When sand becomes scarce, it calls for regulations", he stated.
According to Frank, the mining policy in the long run will help conserve the environment as it stipulates the acceptable methods of mining sand, murram and excavating stones.
Those arrested mining sand illegally will be subjected to a fine. Companies will be levied a fine of Shs1m while individuals will part with Shs500,000.
Comments
comments