For all Motocross enthusiasts, national team captain Maxime Van Pee will be back in business this weekend on Sunday for the third round of the National Motocross Championship at Busiika Motorsports Arena.  Van Pee has been on the sidelines for over eight months after suffering a knee injury last year.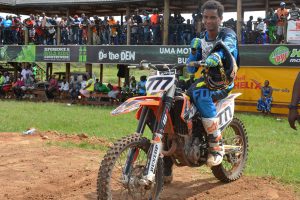 He eventually underwent a knee surgery in Brussels, Belgium but is now fit and excited to return.
"I cant wait to get on the track again. I have really missed the game. My knee is now fully recovered and ready to race again. But just like before, I will work towards winning, which has always been my target and that's what I will go for," he vowed to defend his MX1 class.
More than 50 riders are expected grace the event that will have only two foreigner challenge.
Comments
comments