'Who is Who' rapper Feffe Bussi is now winning over his 'would be rivals'! Thanks to his flawless freestyle skills, the rapper is not only moving crowds but also winning hearts of fans and so-called haters alike.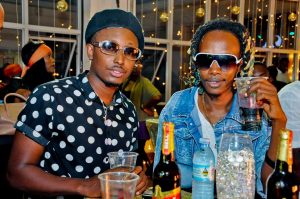 The rapper enjoyed yet another moment of brilliance at the launch of Swangz Avenue's decade celebration launch at The Square. To kick off the evening, there were performances from one Jim Nola MC, an upcoming rapper who emerged to limelight thanks to the 'Who is who' trend. Da Agent too performed before Feffe Bussi owned the evening.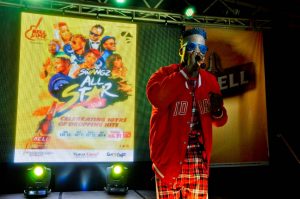 While the other two chose to perform their diss tracks, Feffe simply showcased his freestyle skills. The crowd got crazy and Da Agent could not help but clap for the better rapper on stage.
Swangz Avenue will mark its decade in music with coutrywide tour featuring All-Stars.
Comments
comments