Last week on Friday during a meeting with religious leaders under their umbrella body Inter-religious Council of Uganda, President Museveni made a pledge of Shs5b to their umbrella body to facilitate the council to fight poverty among the flock.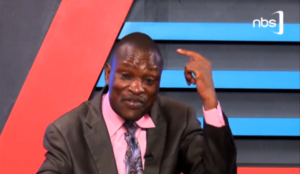 However, on a rare note, Tamale Mirundi has opposed the move to award a token to the leaders saying; "If religious leaders can't survive on their own, how about the normal people."
According to Tamale, with such a cash bonanza, the men of God cannot convince the public that they can monitor government especially on the issues affecting the citizens.
Earlier this week, a section of Members of Parliament has asked religious leaders to reject the money saying it will compromise the Church.
Comments
comments