Victor Kamenyo has finally responded to the disses being thrown at him by rappers. In his latest tune, 'Tunyumilwa', Kamenyo laughs off the efforts of his 'haters'. Like the title says,  the song is about living life to one's best.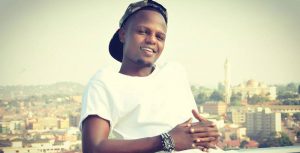 However, the song reeks of dancehall vibes both in the instrunmental, visual and lyricism. Yes, it's a dancehall song!
Tunyumilwa was produced by Eno beats and video shot by Grate Make.
Comments
comments