Barcelona's academy is famed for producing some of the most outstanding footballers in recent history, but with the impending exit of Andres Iniesta, might the genius-producing factory have seen its best days?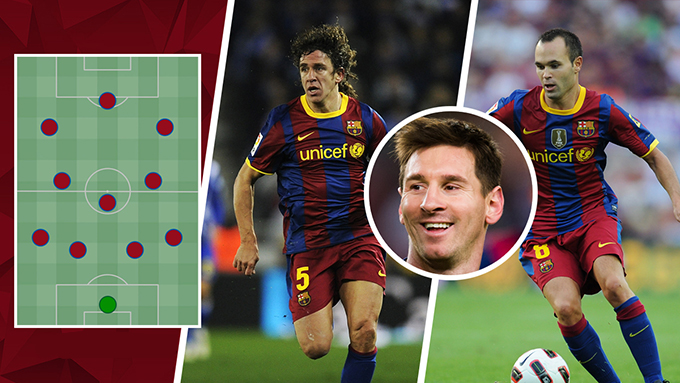 Lionel Messi. Andres Iniesta. Xavi Hernández. Gerard Pique. Carles Puyol. Sergio Busquets. Pedro. Cesc Fabregas. Jordi Alba. The quality of the lineup of the finest products from Barcelona's La Masia academy is perhaps best illustrated by its exploits on the field over the last dozen years. A haul of four Champions League titles and nine league titles is better than any club has managed in the modern era. When you add the unprecedented triumphs in international football that this generation of players managed, you know La Masia was the real deal. Pay attention to the tense: was, as opposed to is.



The academy that also produced one of the finest passers of a football in Pep Guardiola hasn't given the Spanish national team a regular in the last five years, and there cannot be a bigger indictment when you consider the fact that eight years ago, seven of Spain's starting 11 in the World Cup final were players who obtained their elementary football education at La Masia.
The La Masia's crowning moment perhaps came in the 2010 Fifa Ballon d'Or contest, where the three-man shortlist was made up exclusively of the academy's products; Messi, Iniesta and Xavi. Those days are well and truly behind us now. With midfield maestro Iniesta last week making it official he is joining Puyol and Xavi in saying good bye to the Camp Nou, Barca's golden generation appears to now be on its last legs, as is the famed production line that gifted us such wizardry.
With Messi, Pique and Busquets all crossing into the 30s, there will be some alarm among the Blaugrana faithful that there are no exceptional talents emerging from the Catalonian academy to take the place of these greats, but for anyone that follows Barcelona or world football unemotionally, this was always coming.
Confirmation of the end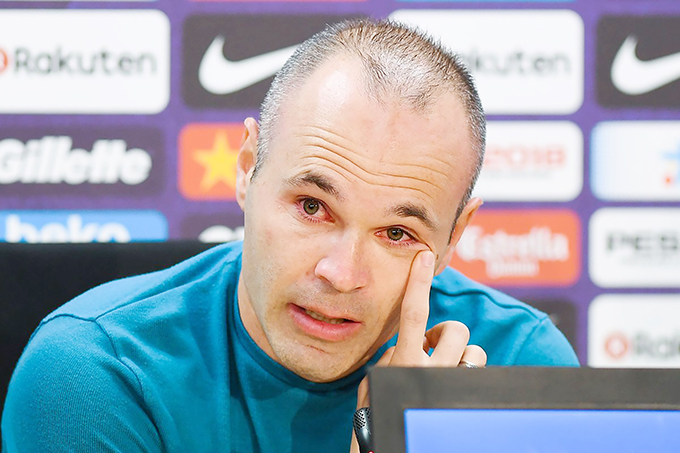 In November 2012, at the height of their powers, Barca made history by fielding a team which featured 11 players who had come through their academy in a 4-0 win over Levante. A little over half a decade later—two weeks ago against Celta Vigo —shocked fans had their confirmation about the fading powers of their famous production line when no academy product appeared in their starting lineup. It had last happened 16 years ago.
If that was the confirmation of the end, the signs had been with us a little earlier. In a world of lucrative TV deals and astronomical transfers, Barca, like many of the other clubs in their league found the kind of financial power that can make patience with promising academy talent a luxury, or, in some cases, even impair reasonable judgement. It is for that reason that a Barcelona flush with cash went out to buy Paco Alcacer when they could have promoted and trusted the promising Munir El Hadadi, or the same reason Andre Gomes was bought to fill a void which La Masia graduate Sergi Samper could have. Alas, giving an academy graduate time until they make it at 23 is no longer en vogue when you have the option to buy.
Football landscape changes
It is, however, unfair to beat Barcelona up for all the decisions it took in these times. It can be difficult to be seen doing nothing when Real Madrid is signing up players for world record breaking fees. The fans will expect a response, and sometimes, in the midst of the pressure and an environment of over-inflated player valuations, questionable decisions have been made, take the example of the sagas surrounding the transfer of Brazilian star Neymar and the search for his replacement.
Erosion of Barcelona 'DNA'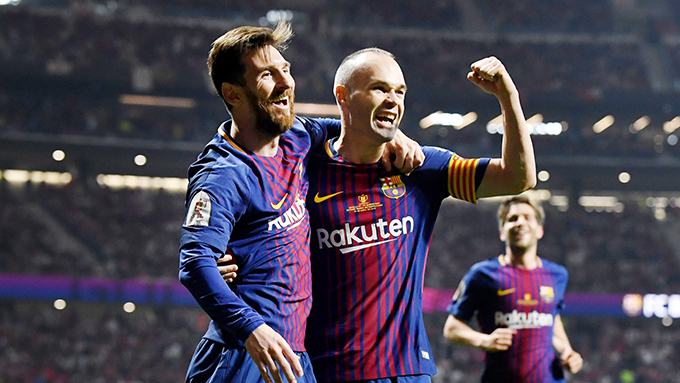 What has been most telling however, might have nothing to do with transfer market pressures or bad recruitment decisions, but the erosion in recent times of Barcelona DNA or the Blaugrana's attitude to how football should be played. With La Masia graduate Guardiola in charge of Barca, the team was only going to play one way—tiki taka, win or lose. His departure and the eventual takeover by Luis Enrique perhaps meant the club was more willing to compromise on some of its values after the relatively less successful eras of Tito Vilanova and Gerardo Martino. In came a Barca that relied no more on absolute control of games, but rather, one that focused on absolute efficiency. Counterattack was the new way.
Because it initially worked, no one bothered to ask too many questions. No one cared that the nimble-footed Xavis were being replaced by the hardworking Rakitics. It is a shift, which, according to a report on Goal.com, transcended the first team and found acceptance in the youth setup—the La Masia.
"Barca prioritise physicality over technique in the current order. What you hear in the trials at La Masia now is 'what a shame, he's so small'," a former Barca coach was quoted by the website as saying. That change of priorities is perhaps what hurts the Catalan club most these days, and the reason you won't be seeing another Iniesta in the near future.



Comments
comments