Kyamagero Andrew of the 'Omuntu Wa Wansi' ( Common man) fame has quit Galaxy FM. The jovial media personality reportedly turned his popular slogan 'Omuntu Wa Wansi' into a television show that will soon premier on NTV.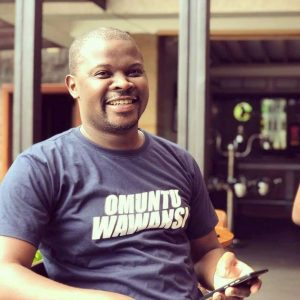 According to sources, the show will see the presenter transverse the country in a bid to address the needs of the common man.
Below is his Facebook post announcing the departure. 
Mikwano,
I want to bid farewell to you all my radio fans and inform you that I am leaving my position at Galaxy FM 100.2.
I have enjoyed working for this company and I appreciate having had this wonderful opportunity to work with the team, esp the morning team. During these last 3 years you all have provided me support and through your encouragement and guidance I have been able to excel at the projects offered to me. With many of you, I have shared a unique camaraderie which I hope will continue in the years to come even though I shall not be here with the company. I now look forward to this new opportunity that brings forth new challenges and adds more diverse experience to my career.
Tozanyisa Obudde!!!!
I do wish you and the company every success in all its future endeavors. For #Abawansi am coming to you live and direct country wide every morning on @NTV. Tusigale nga Tuli bakakamu.
#Omuntu_Wawansi goes #Visual.