Over the weekend, President Museveni hosted the contingent that returned from the Commonwealth Games in Australia to a luncheon at State House Entebbe. During his address, Museveni confirmed that he would fulfill his pledges to sportsmen who win medals at international competitions saying; "I made a promise that whoever wins a gold medal at an international or continental competition would get a monthly salary of Shs5 million, a silver Shs3 million and Shs1 million for bronze. The five medalists today will get onto the payroll. I have also been told of some arrears to other athletes, they will be cleared."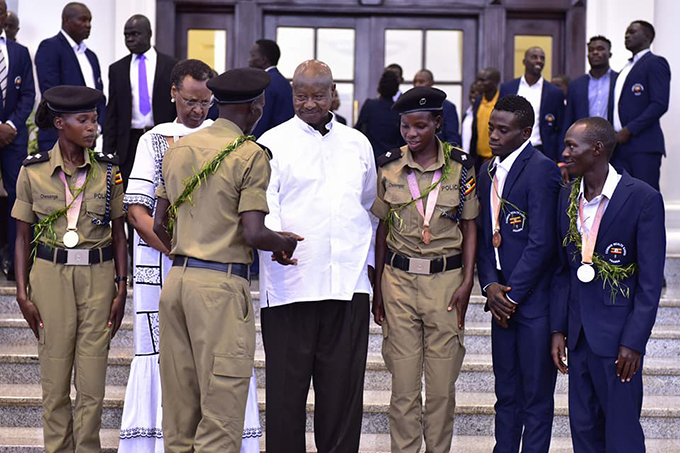 He went on to promise to build a house for Joshua Cheptegei and Stella Chesang who won gold medals in Australia. However, as Matooke Republic found out, walking the talk on these promises has been a real challenge for the Museveni government over the year. When we looked back at time the president first introduced the token of rewarding top sports performers, Moses Kipsiro was the inspiration and was supposed to be the first beneficiary following his double gold at the 2010 Commonwealth Games in New Delhi, India. But for Kipsiro and the few other winners we interacted with, nearly each one of these athletes had a tale of pure nightmare chasing what was supposed to be rightfully theirs.
Kipsiro got a house and car but monthly token only comes by chance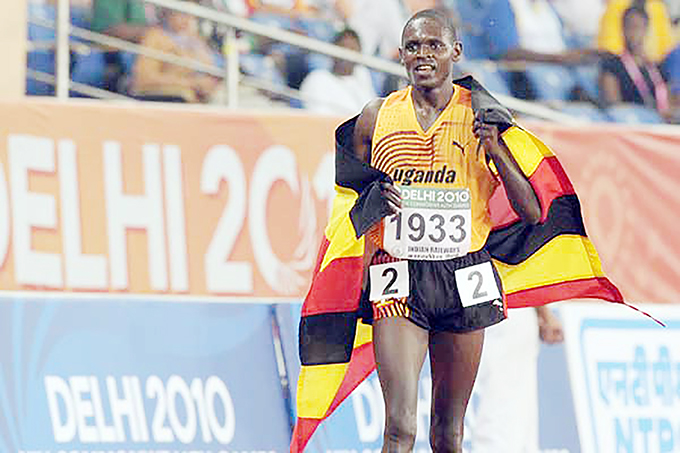 Kipsiro is luckier than most, but he is still not entirely happy. He was glad that the government at least managed to build him a mansion and also had a car given to him. Yet, for the Shs5m monthly token, he said; "For sure I get [that] once in a while… like last year I only received for two months. This year I was paid one month and that was in February. With such random payments, I cannot rely on that money." According to Kipsiro he tried following up the payments but nothing was being done hence his looking to make his own plans. He advised fellow athletes to do the same and move on.
Kiprotich got "only" a Mitsubishi Pajero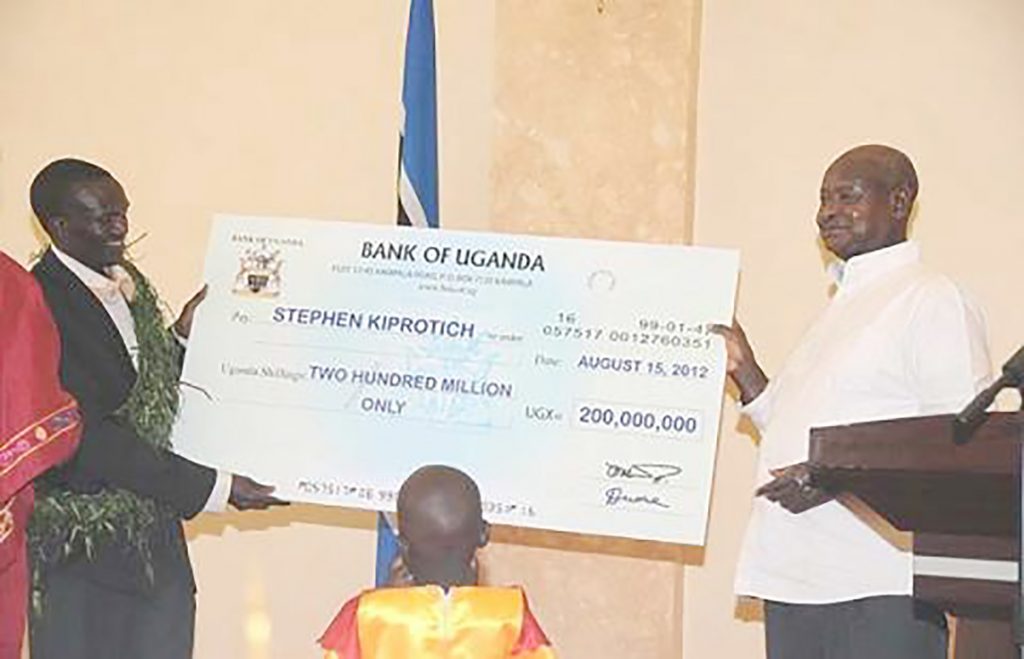 A few years after Kiprsiro's heroics, Stephen Kiprotich was the 'man' after scooping marathon gold at the 2012 London Olympics. He became only Uganda's second Olympic gold winner in 40 years after legendary boxer John Akii-Bua. Many things were promised to the then new hero, but when this paper reached out to him, Kiprotich seemed to have given up on the chase for the pledges as he confirmed to have "only" got a Mitsubishi Pajero amongst the many promises made to him. "I tried all I could to get my pledges fulfilled but every time the concerned individuals told me to wait for the next financial year," Kiprotich revealed. He further stated that poor performances at events are due to such empty pledges. "Colleagues are always demoralised when government fails to meet its promises," he concluded.
David Emong last tasted cash token on arrival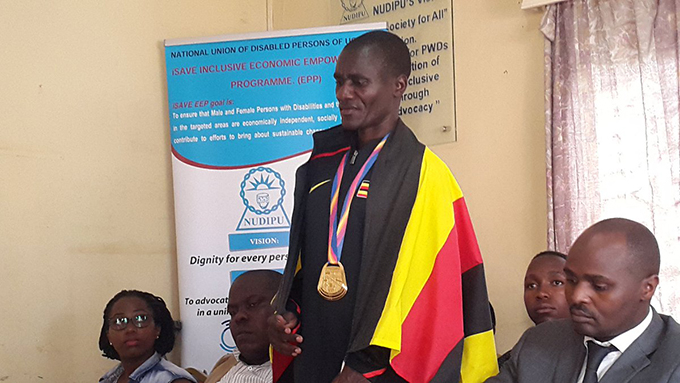 David Emong won Uganda its first Paralympics silver medal at Rio 2016, but is up to now still waiting for fulfillment of the pledges made to him. When we reached out to him, he calmly said; "I have never got anything of what I was promised. I only stopped on the cash I got on arrival from Brazil."
The medalist however was part of the contingent that was treated to a luncheon at State House over the weekend and is confident that this time the president will fulfill his pledges. "I am sure now that His Excellency is going to pay all our arrears as he promised at State House," Emong said.
Dorcus Inzikuru only wants her monthly token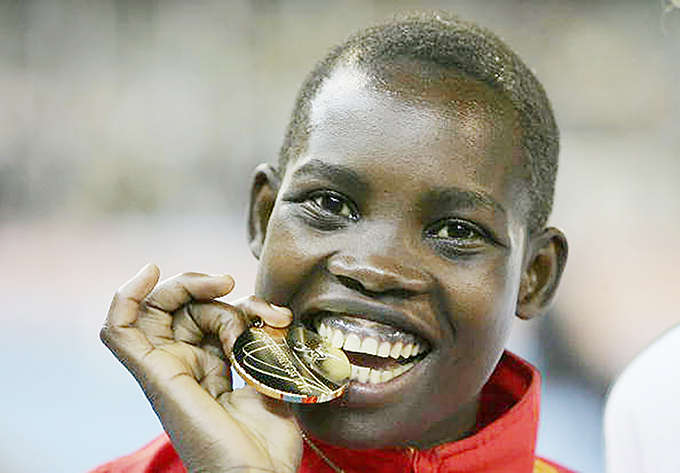 The 2005 IAAF World Championships gold medalist Dorcus Inzikuru seemed to be the only happy winner as she said she could not comment until the end of this month when she will be able to confirm whether her account has been credited. "I cannot say anything about the pledges; we have to wait until the end of the month. The president said all our arrears will be paid, so let's wait and see," Inzikuru pleaded with Matooke Republic, sounding every bit the politician she has since become. A few years back though, she confirmed the house promised to her by government had been completed in Arua.
Comments
comments