Yesterday evening, MTN hosted commonwealth Games athletes to a dinner at the Kampala Serena Hotel. Besides the contingent that represented in Gold Coast, former winners; Inzikuru and David Emong graced the event.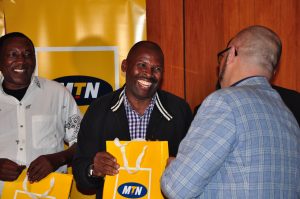 During his address, MTN Uganda Marketing officer, Oliver Prentout thanked athletes for representing the country without fear.
"As MTN we have no fear. I am sure the athletes run and won with no fear. Athletes are very patient and as the saying goes, with patience comes everything. That is why they won," said Olivier.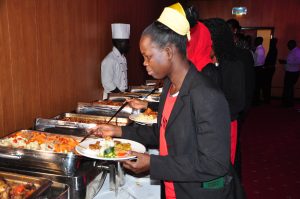 "For MTN the partnership with UAF is the best and we are more than happy to continue working together. This year is our 20th anniversary and we have to make the Marathon bigger. We shall look into the prize money and also get other nations to join," he added.