While appearing before the land committee at the land probe offices in Wandegeya, Queen Mother Best Kemigisa has condemned the Royal Family for allegations levied against her. According to Kemigisa, her in-laws want to grab her children's land but she has vowed to fight for them.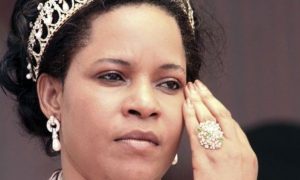 "My brother's in-law, claimed my late husband had no land entitled to him, they claimed he only owned a shirt and a sweater, I went to court, I had to fight for my children," she stated.
Kemigisa was again tasked to defend herself against the allegations that she sold the Kingdom land to government and private investors. She accepted selling the land saying; "I sold off 13 parcels of land to Government and only two were returned, this is so because the two had not been surveyed."
"The land I changed from my husband's name belongs to me and my children. This was Patrick Kaboyo's estate and I'm the wife to Kaboyo," Queen Mother backed her decision.
Comments
comments