The Zari-Diamond-Hamisa love triangle keeps coming up with real life soap opera like episodes! Yes, hardly a day after Zari berated Diamond for not paying attention to the two kids he sired with her, the singer has 'clapped back'.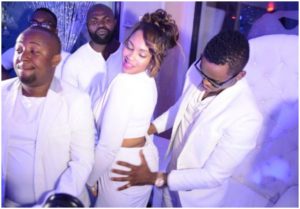 Zari took to Snap Chat and described Diamond as an idiot whom she believes the kids have forgotten. She revealed that the singer has not visited the kids since the separation.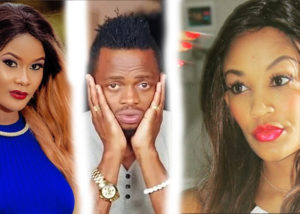 In the most controversial way, Diamond has 'replied' by sharing a video romancing his other baby mama, Hamisa Mobetto…in bed! In the video, Diamond happily records the scene as Hamisa shields her face stating that she has no make-up. The lovey-dovey couple cuddle, smile and romance…

To justify the video, Diamond posted a poster on his Instagram captioned, "Because, I'm sugar Diamond".
Diamond is referred to as 'women's sugar' by Tanzanian press.
Comments
comments