Miss Uganda pageant today announced a long term business partnership with Talent Africa Group.  The two parties have signed a three year joint venture agreement and plan to grow Miss Uganda into a world class beauty pageant.  Kezzi Entertainment is the exclusive franchise holder of the Miss World Pageant for Uganda since 2011 making it seven years.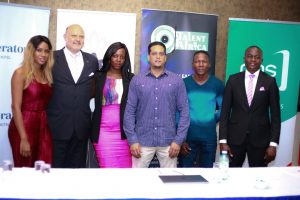 Brenda Nanyonjo the CEO of the Miss Uganda Pageant expressed delight over the deal.
" We are really excited for this new partnership, its time for us to take Miss Uganda to another level and I believe with Talent Africa we can make this dream a reality", she stated.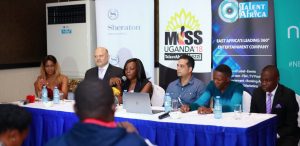 AlyAllibhai the CEO of Talent Africa stated that the partnership will bring back pomp to the beauty contest.
"We are really excited to be partnering with the Miss Uganda beauty pageant. As Talent Africa we will be handling the events and business management side of Miss Uganda while the team at Kezzi Entertainment will be handling the pageantry part of the project. We plan to bring back the pomp to the pageant and make it one of the biggest annual national events."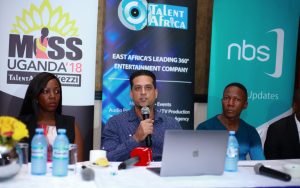 In addition to the new partnership with Talent Africa, the Miss Uganda Pageant has also signed an agreement with the Sheraton Kampala Hotel which will be the official venue and accommodation partner of Miss Uganda 2018.
Miss Uganda 2018 will embark on numerous changes from the past editions and one of the main additions will be the inclusion of a major media partnership with NBS Television, Uganda's leading television station. Through the partnership with NBS TV people all over the country will be able to follow the developments and progress of the Miss Uganda pageant through an exciting reality style TV show. And the Miss Uganda Grand Finale will be broadcasted live on television to hundreds of thousands of viewers across the country.
The Miss Uganda pageant is in talks with various corporate sponsors and partners and will release the full list of partnerships in May 2018.
Comments
comments