Nameere Justine through her lawyers F.X Ogwado & company Advocates has issued a notice of intention to sue NTV Uganda 's Faridah Nakazibwe for defamation, harassment and cyber offence which is against the computer misuse act.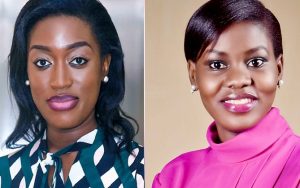 This follows the Easter weekend drama where Faridah accused Justine of attempting to break her marriage. She claimed Justine has created false Facebook accounts to accuse her of infidelity. Among other allegations, Faridah also stated that Justine was spying on her.
However, Justine denied the allegations. In regard to the allegations, Justine wants Faridah to do the following within five days from the date of issue of the letter;pay a sum of Shs. 500,000,000 as damages for psychological torment and injured reputation, write in "Bold letters" an apology addressed to Justine Nameere and publicly publish it using the same platform she used to defame her (Facebook) and pay all legal costs incurred by her (Justine Nameere) in pursuit of the matter so far.