Moneybag Bryan White is taking his philanthropy to new levels! Last year, he appeared on the scene splashing cash at events. Later, he declared that his intention is to uplift Ugandans from poverty. He then embarked on a journey that has been him donate cash and essentials to the underprivileged.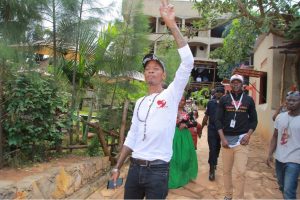 As his focus gains shape, we have been informed that the socialite has bought a three-storied building in Kampala to set up a hospital for the underprivileged.
The socialite turned philanthropist was reportedly in company of the late Mowzey Radio's mother Kasubo Jane inspecting the incomplete building.